Eastern CT Manufacturing Pipeline Program
A non-credit program offering free manufacturing courses teaching entry level skills to qualified applicants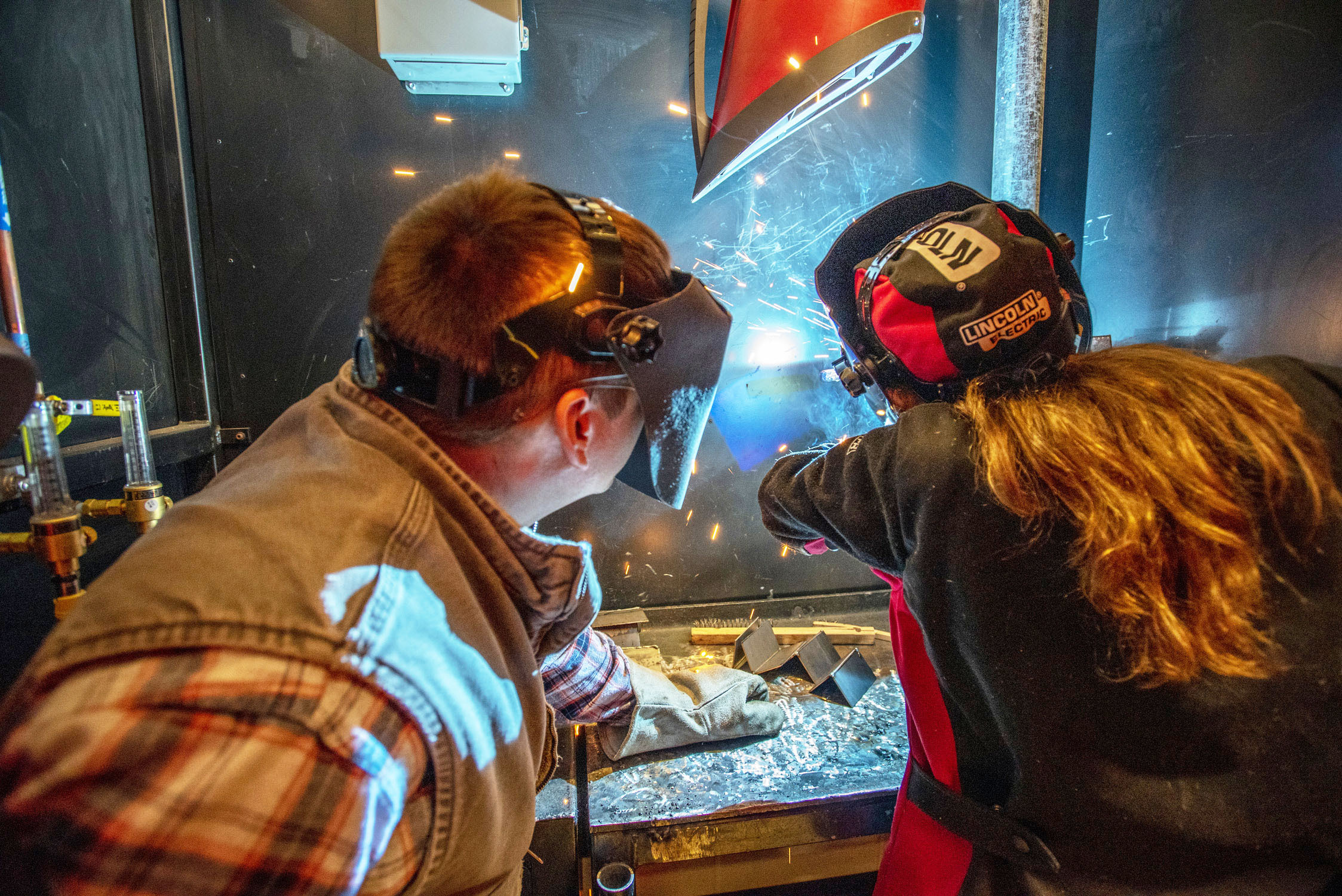 Like working with your hands and building things?
Looking for a well-paying career?

Train for a job in manufacturing in less than two months at no cost!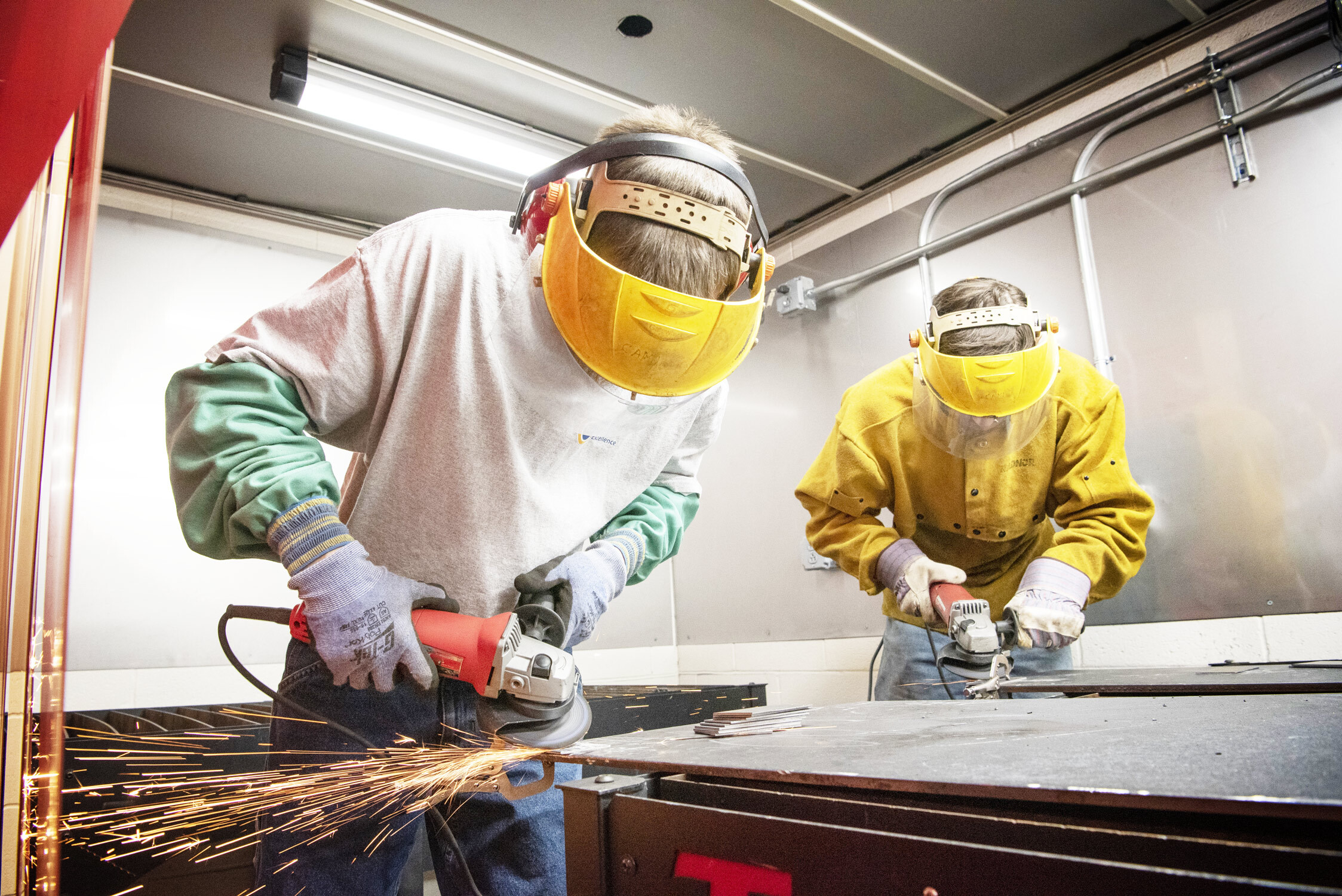 CT State is happy to collaborate with the Eastern Connecticut Manufacturing Pipeline Initiative (MPI) to offer free manufacturing courses that will teach you entry level skills including:
Welding
Shipfitting
Intro to Planning
Intro to Outside Machining
And More!
About the Program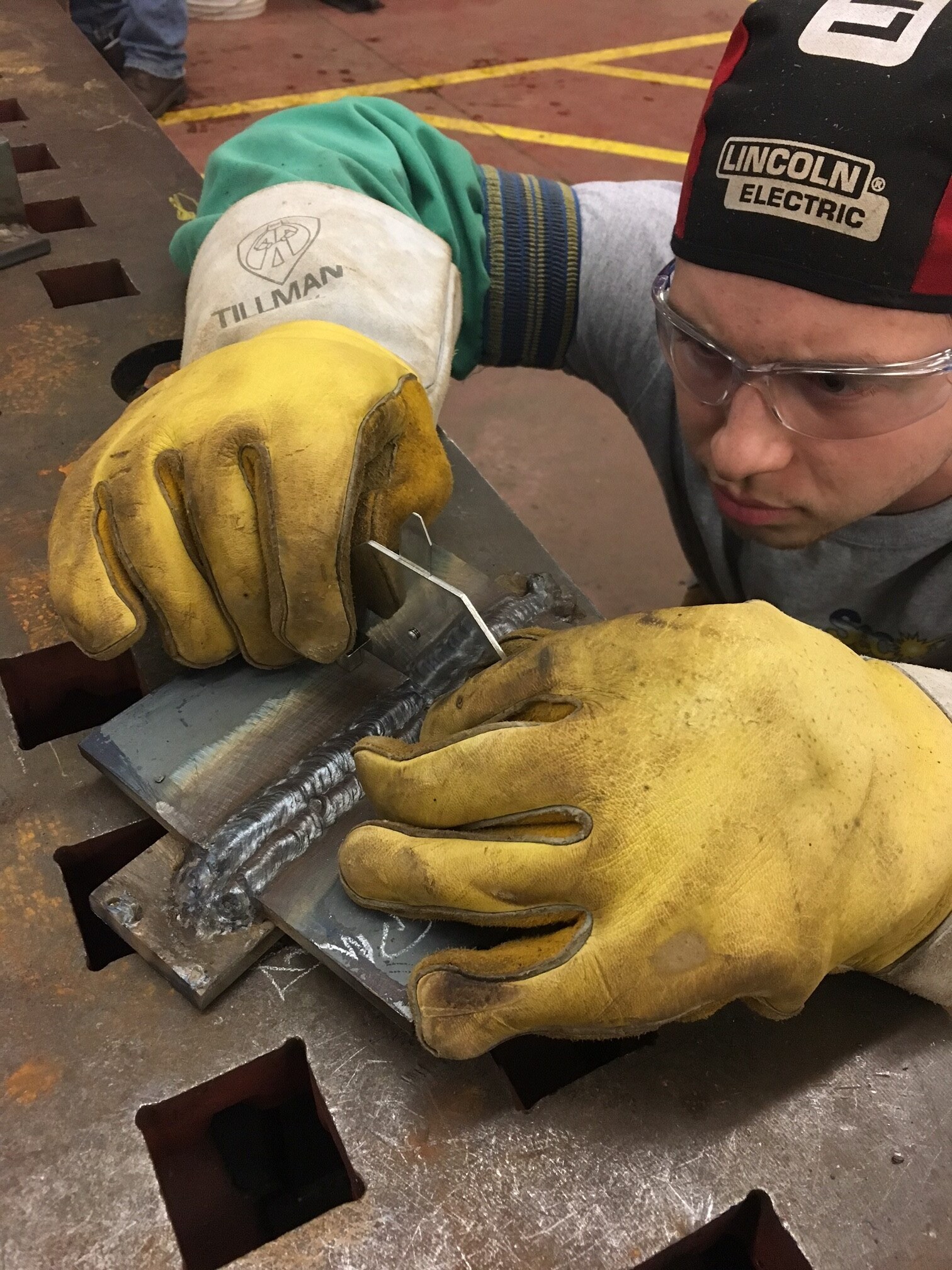 The Eastern CT Manufacturing Pipeline program was developed to address the massive need for skilled trades workers at Electric Boat and Eastern Advanced Manufacturing Alliance (EAMA) companies. These free, short-term (6-10 weeks long) training programs are available to unemployed and underemployed workers unable to attend longer-term training. The course curriculums are developed by CT State: Three Rivers campus faculty with Electric Boat and EAMA input.
Courses are taught by CT State instructors at the Three Rivers Advanced Manufacturing Apprenticeship Center, an 8,500 square foot lab located at Ella T. Grasso Technical School in Groton. Learn more about the Center here.
American Job Centers staff will provide additional support services students in order to reduce barriers that may stand in the way of program completion including help with travel reimbursement, daycare assistance, and obtaining required books, tools and clothing. Additionally, a cash stipend is awarded to participants for successful completion of classroom training benchmarks.

Accepted students may receive conditional offers of work from the manufacturers based on their successful completion of the program.
How to Apply

If you or someone you know is interested in this training and is underemployed or unemployed, apply online at: http://www.ewib.org/pipeline. EWIB, the Eastern Connecticut Workforce Investment Board, and the American Jobs Centers handle the application process for Pipeline programs at Three Rivers. Applicants will be assessed for basic and occupational skills to determine if they are ready for this training, or if they should take an intensive two-week Education Refresher course, or be referred to the American Job Center. Remember, there is no cost to trainees. All expenses are covered.
Have questions? Read more at EWIB's Frequently Asked Questions or call (860) 215-9028.
---
The Eastern Connecticut Manufacturing Pipeline is one of several workforce-related programs overseen and administered by the Eastern Connecticut Workforce Investment Board (EWIB). The Pipeline program was funded by a 4-year, $6 million U.S. Department of Labor Workforce Innovation Grant (WIF) for Eastern Connecticut in partnership with the CT Department of Labor and EWIB.