Get to Know Us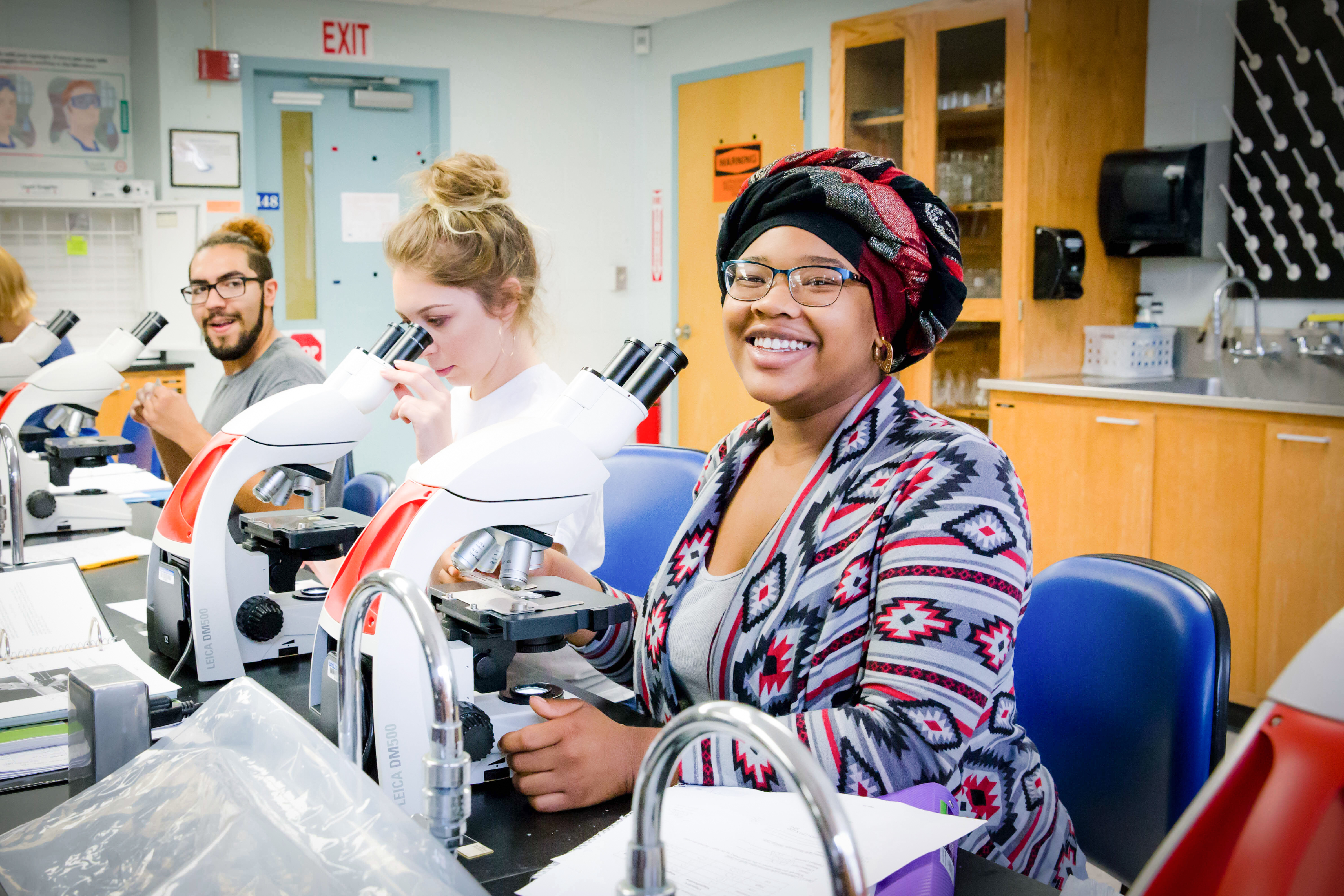 Connecticut State Community College - CT State - will be launched on July 1, 2023 as the result of a consolidation of the state's 12 community colleges. Led by O. John Maduko, M.D., along with an executive team of dedicated administrators, CT State has more than 15 locations, in every corner of Connecticut, serving the residents of 169 towns, as well as neighbors from Massachusetts, New York and Rhode Island.
As the largest community college in New England, CT State is an ambitious revisioning of higher education. Our goal as a public higher education institution is to provide a high quality, affordable and accessible post-secondary education that enables students to achieve their life and career goals. Formed via a collaborative approach that included faculty, staff, and administrators, CT State's mission and vision reflect the overarching objectives of providing excellent higher education and lifelong learning to all students, maintaining affordability and accessibility, and contributing to the economic growth of the state.
Our Mission

Connecticut State Community College provides access to academically rigorous and innovative education and training focused on student success. The college supports excellence in teaching and learning, makes data-informed decisions, promotes equity, and advances positive change for the students, communities and industries it serves.

Our Vision

CT State will be recognized for exceptional student success, educational leadership and transformative collaboration with business and industry, government, educational and key stakeholders while advancing diverse opportunities for Connecticut's citizens and communities.
Office of the President

Dr. O. John Maduko is the inaugural President of Connecticut State Community College, leading Connecticut's largest institution of higher education, the largest community college in New England, and the primary driver of access and post-graduate success for more than 60,000 students across multiple campuses and training facilities throughout Connecticut.

College and Campus Executive Leadership

The President is supported by a cabinet comprising the Executive Vice President, Vice Presidents and the Chief of Staff; a team comprising Presidents and Chief Executive Officers of the 12 campuses; and a leadership council comprising the heads of the college's functional areas.

Connecticut State Colleges and Universities

Connecticut State Colleges and Universities CSCU) is a system of six public colleges and universities with three units: the four state universities, Charter Oak State College and Connecticut State Community College. It is led by President Terrence Cheng and overseen by the Board of Regents for Higher Education.
History and Accreditation
History
Some time ago it was recognized that, without real structural change, our system of 12 colleges would be unsustainable in both the short and long term. The institutions were facing a true structural deficit because of decreased tuition revenue and increased costs. The Board of Regents voted in April 2017 to pursue two strategies to remedy and strengthen the community college system going forward: 1) consolidation of the 12 community colleges into one singly accredited institution, and 2) consolidation of CSCU's administrative back-office functions into shared services used by the community colleges, state universities and Charter Oak State College.
The main drivers for the consolidation were closing the opportunity gap, improving student success rates and reorganizing our community colleges into a financially sustainable position, such that it is well positioned to continue to serve students for many years to come. Read more about Becoming CT State.
Accreditation
With a plan for consolidation, CT State leaders shared draft plans and progress reports with the New England Commission on Higher Education (NECHE) through June 2021. With significant feedback from NECHE over the next several years and continued input by a range of stakeholders on work from curriculum alignment to information system development, a revised substantive change proposal and final draft organizational charts were submitted on February 11, 2022, followed by progress reports to the Commission in September 2022 and February 2023. CT State leadership made a formal presentation to the NECHE board on March 3, 2022 and a final progress report is due to the Commission in June 2023. CT State plans to officially open on July 1, 2023 and started accepting applications in for the inaugural semester – Fall 2023 – on October 1, 2022. View the full documentation.
Governance
Shared governance is defined as communication, collaboration and mutual accountability among administrators, faculty, staff and students that advances excellence in the operation of Connecticut State Community College.