Great Kids: Nursing Student Plan For Spring Break at Medical Clinic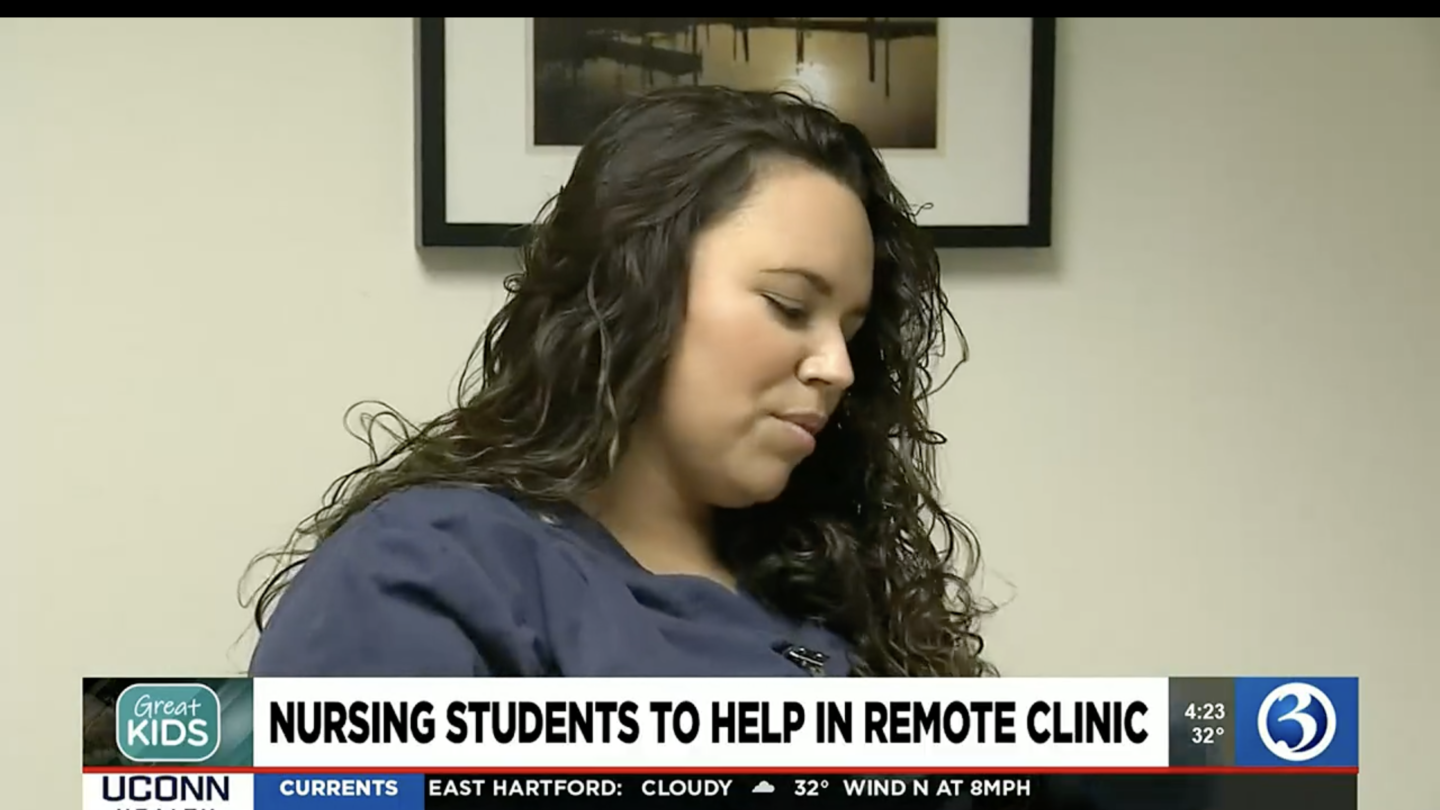 By Wendell Edwards and Kristina RussoPublished: Feb. 21, 2023 at 4:46 PM EST|Updated: Feb. 22, 2023 at 8:11 AM EST
HARTFORD, CT (WFSB) – A group of nursing students from Capital Community College are headed to Tennessee for spring break.

While many students are taking the time off to relax, these students going there to help. They are going to work in a medical clinic in a remote part of the state. On their day off from classes, these nursing students came out to show skills they've learned to take with them to Tennessee. Nursing student Erika Bessette said, "I have no idea what to expect, but I'm excited." The group will travel to Cookeville, where each student is given the opportunity to work in a medical clinic that has limited health care access. "There are people out there that really need this help," nursing student Natasha Lennon said. "Who's going to do it? Someone must do it." The nursing students will be working at least 12 hours in the 2-day clinic. All while gaining some much-needed real-life work experience, the students are also having to balance their schoolwork. "This feels like the biggest opportunity possible," nursing student Rose Callahan said. "The core of nursing is just to help people." It will be the first remote medical trip since 2019. A group of nursing students back then went to Virginia for the same work. "Part of being a nurse is to give back," Bessette said. "As soon as you hear that people need you it should be a normal reaction to want to be there and help people that need you." Cookeville, Tennessee was not chosen at random; in fact, it was chosen because the area has very limited access to immediate health care. Dr. Kristen Guida said, "It is so important to be able to give back. It just makes you feel good. You can do something for someone and feel good about it." In order to travel to this location to help, the students need money to pay for the trip. The college is holding a fundraiser Friday from 5 p.m. to 8 p.m. at the Thomas Hooker Brewery at the Colt Building in Hartford.
More information can be found on its website here. The Associate Nursing Professor Capital Community College Rachel Cohen said, "we are still short some funds. I think the total amount for students is about 5 or 6 thousand dollars give or take." For the students, it's a gateway to learning while doing. It's not just about providing free health care. "We are ready. We are excited," Lennon said. "It is all about giving back, and we are excited for this." There's plenty of excitement on campus to learn and to help those who need it most.
Source: https://www.wfsb.com/2023/02/21/nursing-students-plan-spring-break-medical-clinic/