How New Apprenticeship Program in Hartford Will Help Students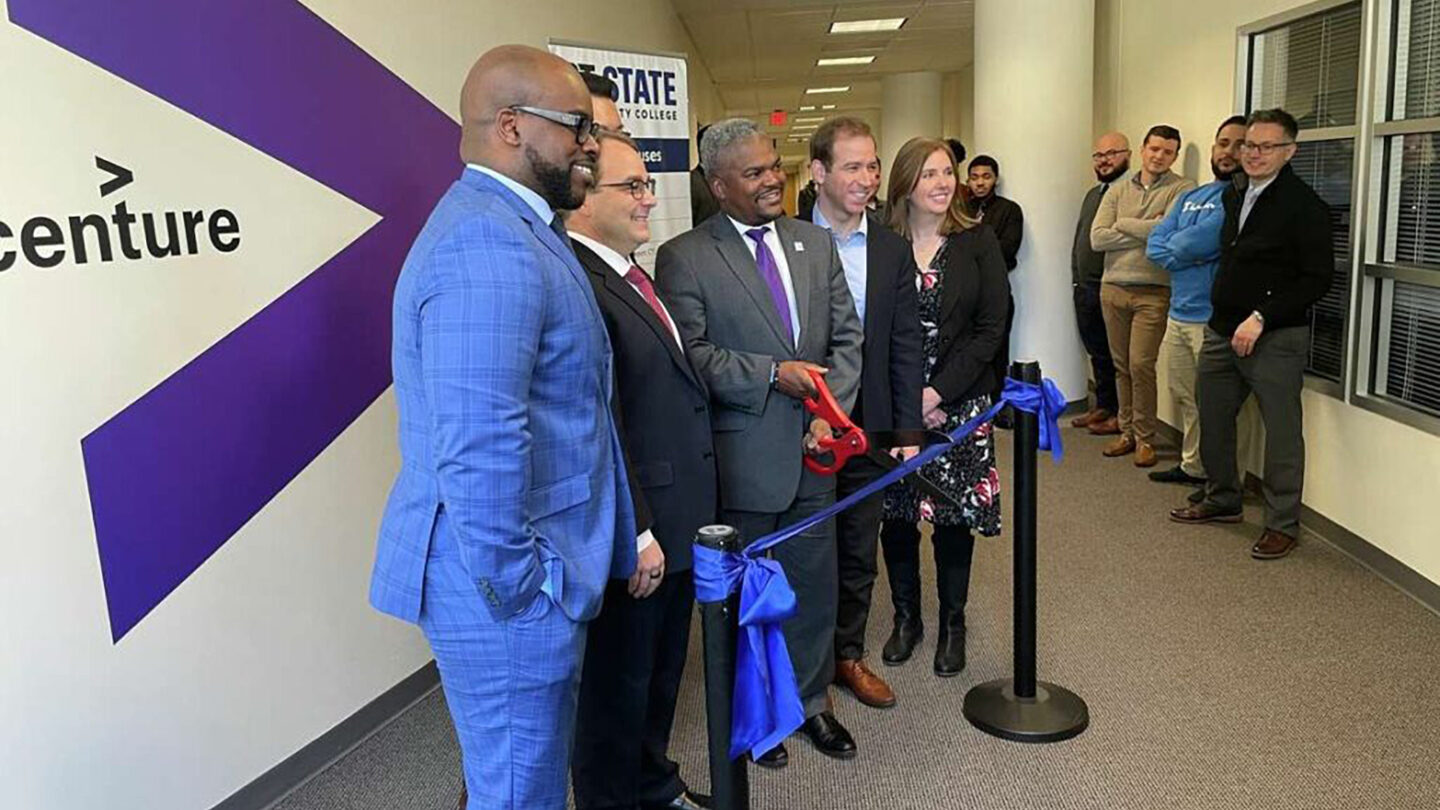 HARTFORD — Officials on Wednesday announced a new apprenticeship program through Capital Community College that will give students the opportunity to kickstart their careers at Accenture.
The one-year program already has its first cohort of 16 students, with the potential for new groups to begin every two months. Participants do not need to have a college degree to be eligible for the program with Accenture, a professional services company. Officials held a ribbon cutting at Capital's campus Wednesday morning to formally launch the program.
"Our mission is really about post-graduate success," said Dr. John Maduko, president of Connecticut State Community College. "So what's post-graduate success? Family and sustaining careers. Because again, it's about people. This parternship with Accenture is a huge game-changer, not only for the community of Hartford but really what CT state community college, and our campuses all over the state, can do for people."
Also calling it a "game-changer," Duncan Harris, CEO of Capital Community College, said talks leading up to the launch of the program moved quickly once it was clear all the stakeholders were on board. The apprenticeship program has the potential to be replicated across the state, especially as Connecticut's 12 community colleges merge this summer to become Connecticut State Community College.
Almost 25 percent of Accenture's entry-level employees come to the company through apprenticeship programs, said Ryan Oakes, Accenture's global Health and Public Services industry practices chair.
"The research is clear that community college students are focused on getting jobs that lead to career potential and better earnings," he said. "It's also clear that these jobs are sometimes inaccessible. Whether they're inaccesible because of degree requirements or other barriers, we see — Accenture sees — these apprenticeship programs and skills-based learning as a pathway to change both the opportunities and the results for people, and as importantly, our business."
The apprenticeship program represents a new way for local and state officials to look at workforce development, Hartford Mayor Luke Bronin said, because it provides students with training but also sets them up for a pathway to actually begin a career.
"In so many ways, Capital has made workforce training and development a central part of its mission," Bronin said, "and is doing it in exactly the right way, which is laying out a path to an actual job that exists, building the curriculum in partnership, making this space available and encouraging students to see that not just as a class or something to do for the semester, but as a pathway to a career."
Jonah.Dylan@hearstmediact.com, @TheJonahDylan
Source: https://www.ctinsider.com/news/article/capital-community-college-accenture-apprenticeship-17757445.php