MCC Announces Excellence in Service and Teaching Awards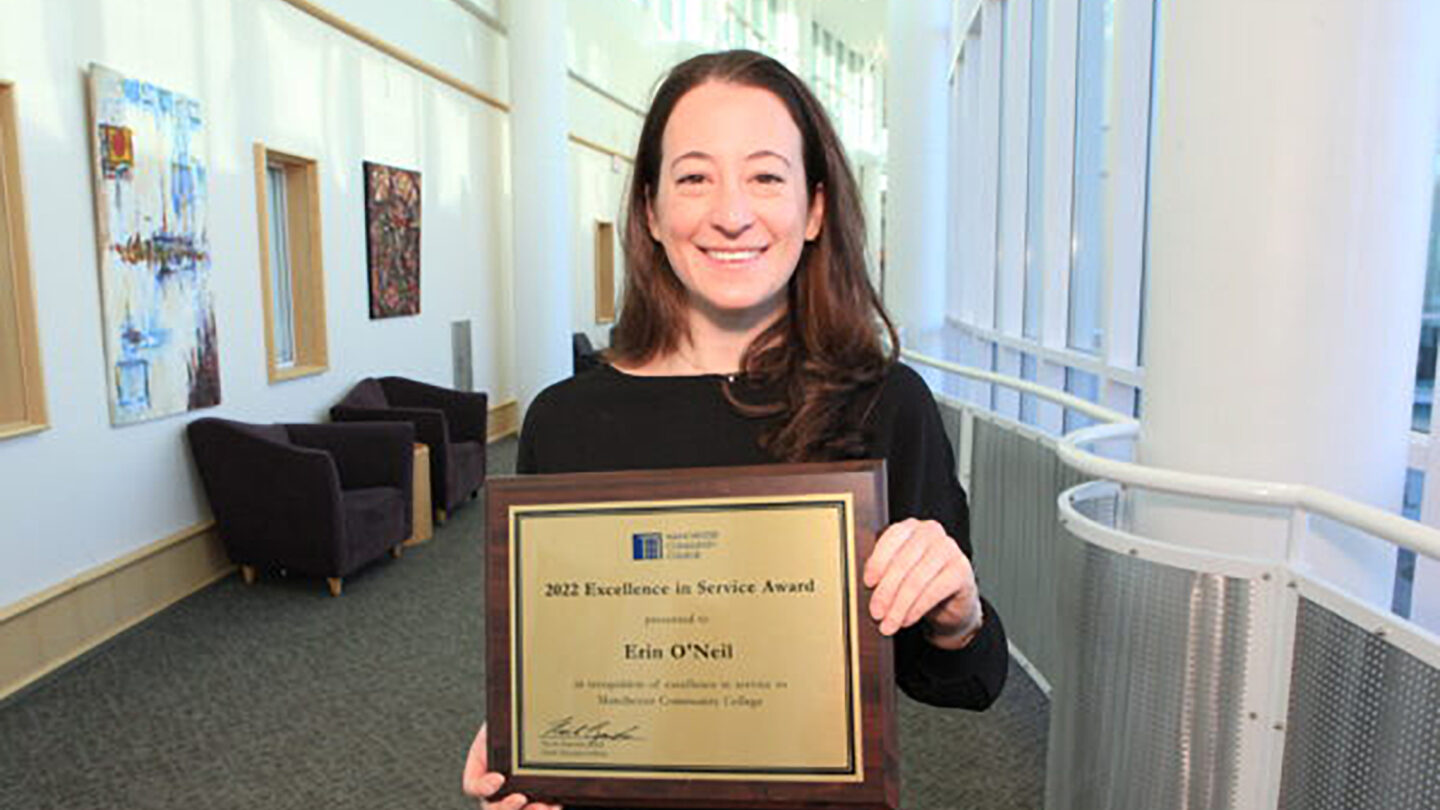 Manchester Community College bestowed its annual Excellence in Service Award on Academic Associate Erin O'Neil of Wethersfield, and the Excellence in Teaching Award went to Professor Tuesday L. Cooper, EdD, JD of Broad Brook.
These MCC awards recognize and honor employees who demonstrate excellence as judged by their peers at the college. Nominations are solicited from staff, faculty and MCC students, as well as alumni and the larger community. O'Neil and Cooper were selected by a specially charged committee and presented with their awards at the college's recent Spring 2023 Opening Day event. Each received multiple nominations.
Criteria for Excellence in Service include the staff member's concern for the college community, dedication to student success, stewardship and leadership capabilities, and innovative approaches to engaging colleagues and students. Criteria for Excellence in Teaching include the faculty member's dedication to student learning, depth of subject matter expertise and innovation in inspiring student interest.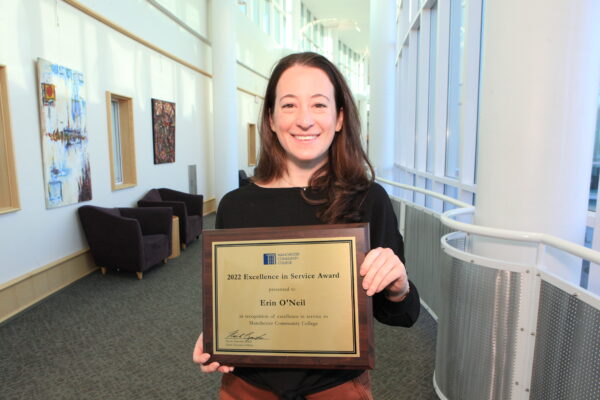 "Erin is the epitome of respect and integrity," O'Neil's nomination noted. "Anyone who has worked with Erin knows that she will always work with you to find a solution and do so in the most professional manner." Another nominator added, "The number one value that Erin demonstrates commitment to each day is 'shared responsibility'. Erin also has an excellent [grasp] of 'shared understanding'. She has a clear understanding of how the college operates, and how she can be useful to the needs of the staff, faculty and students."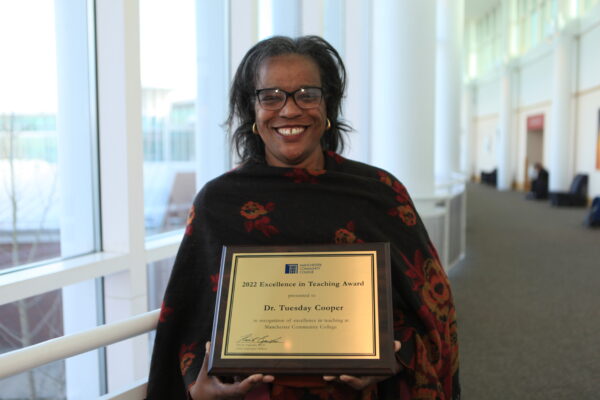 According to Cooper's nomination, "She has opened my mind to so many different ideas. I have had her for many classes throughout my time at MCC and I will always remember her. She has always given me guidance and encouraged me to do the things she sees in me; she is ALWAYS looking out for the best for each and every one of her students. She has suggested a few career paths that I never thought I would be good enough to do but she encouraged these things because she sees something in her students. Without her, I would not have made a change in my career path, in the best way! She pushed me to reach higher and better for myself."
Erin O'Neil, at the time of her nomination, was an academic associate in the Liberal and Creative Arts division at Manchester Community College. Prior to that appointment, she was an administrative assistant in the college's institutional advancement division. She has worked in the fundraising arm of The Bridge of Central Massachusetts, Inc as a development coordinator and, at Clark University, held graduate teaching assistant positions, as wall as serving as a psychology research assistant.
O'Neil is a graduate of Clark University, where she earned a bachelor of arts degree in psychology and a master's degree in public administration. While at MCC, she has served a a member of the MCC Foundation Scholarship Committee, and provided academic coaching to the college's students. At the time of this award, O'Neil had recently transferred to Connecticut State Community College as an Academic Associate of Scheduling and Faculty Workload at the new college's New Britain headquarters.
Tuesday Cooper has over 25 years of experience in higher education as both an administrator and faculty member. Cooper began teaching on the college level in 1995, teaching interdisciplinary and criminal justice related courses at the School of Human Services at Springfield College. She currently serves as a Professor of Criminal Justice and Social Sciences at MCC, after having served as the Interim Dean of Academic Affairs and Continuing Education. Prior to her career in higher education, Cooper practiced law (criminal defense and landlord/tenant) and worked in the human services field. She has 30 years of experience working in the non-profit arena including front-line work, community advocacy, capacity building and leadership development.
Cooper serves as a Research Affiliate with the Center for Antiracist Research at Boston University and as a reviewer for the Journal of Negro Education. She is the co-author of The Sista' Network: African American Women Faculty Successfully Negotiating the Road to Tenure and Diversity on Campus.
Cooper earned an EdD in Higher Education Administration from the University of Massachusetts Amherst, a JD from Western New England College School of Law, and a BA in Political Science from Rutgers, The State University of New Jersey. In addition, she holds certificates in Online, Hybrid and Blended Education and Working Adult Education from Laureate International Universities.