Pegasus Gallery: Nancy Peel Gladwell "Remains of The Day" Opens March 30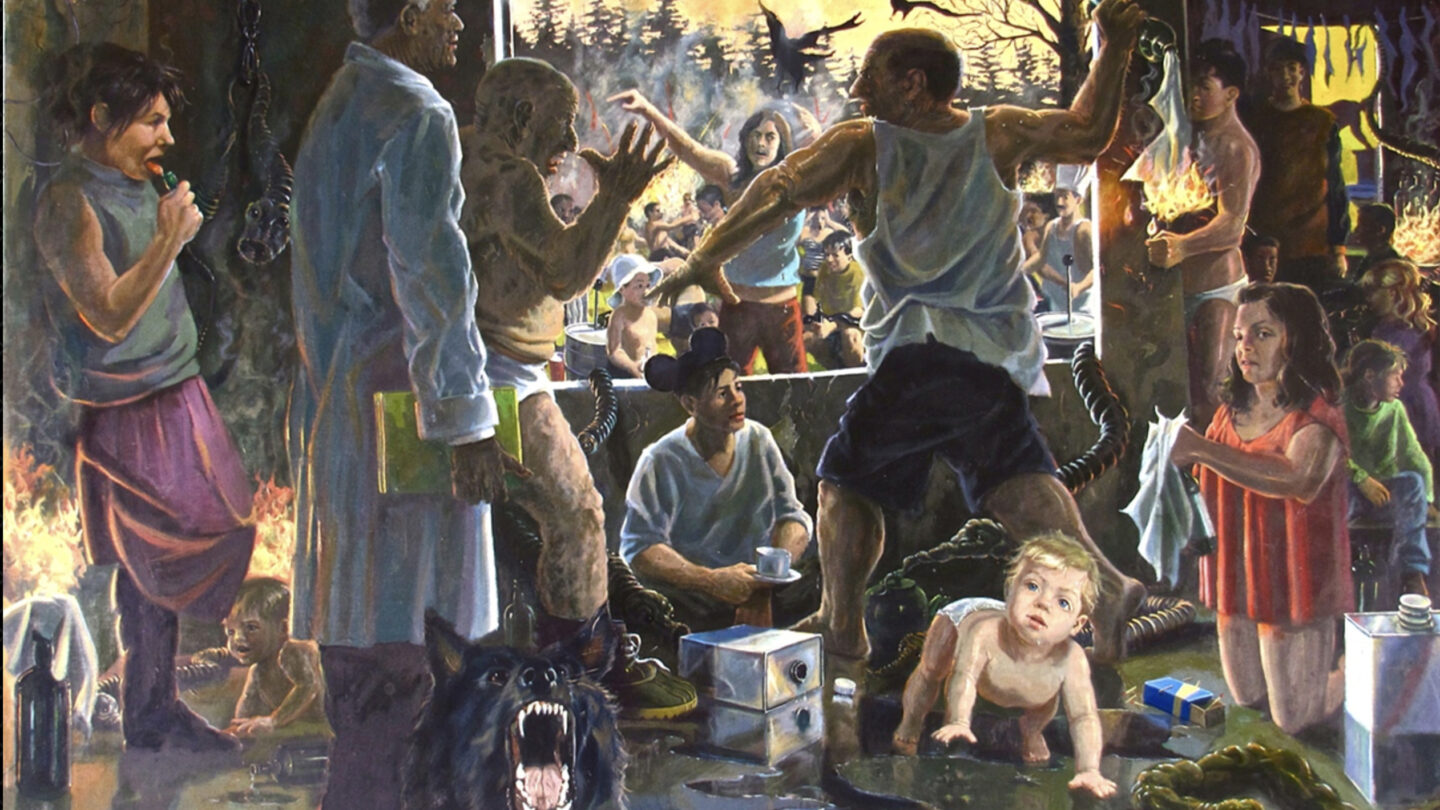 March 15, 2023 (Middletown, Conn.) — Middlesex Community College presents "Remains of the Day," an exhibit by Nancy Peel Gladwell, adjunct professor of Fine Arts, on display from March 30 through May 10, 2023, in the Pegasus Gallery and in the Niche, both located on the Middletown campus, 100 Training Hill Road. The opening reception is on April 5 from 4:30 to 6:30 p.m. in the Pegasus Gallery.

Gladwell's paintings employ traditional modes of representation while contemplating contemporary issues of material consumption, digital and metaphysical resources. The show title is drawn from Kazuo Ishiguro's award-winning book, "Remains of the Day," where the butler/protagonist confronts shifting perspectives of personal memory and purpose. Her reading also extends the meanings and processes of understanding the multidimensional web as a similar form of remains. Gladwell explains that… "We all leave a sizable trail of discarded and misappropriated things as the detritus of every single moment. As in Ishiguro's book, most are psychological, behavioral, unintended, or not, misunderstood or not. They are physical and physiological and represent transitions, cleansings, and restorations."
Gladwell has previously taught at the Lyme Academy of Fine Arts and Long Island University. Her work is held in international public and private collections including the Heckscher Museum of Art, Fort Wayne Museum of Art and Parrish Art Museum. See more of her work at nancypeelgladwell.net.
The Pegasus Gallery is located in the Jean Burr Library on the first floor of Chapman Hall. Hours are Monday through Thursday 8:30 a.m. to 7 p.m., Friday 8:30 a.m. to 4 p.m. The Niche is in Founders Hall lobby. Hours are Monday through Friday 7:30 a.m.–5 p.m. (The exhibit is closed on April 7).