Quinebaug Valley Community College Announces Fall Semester Dean's List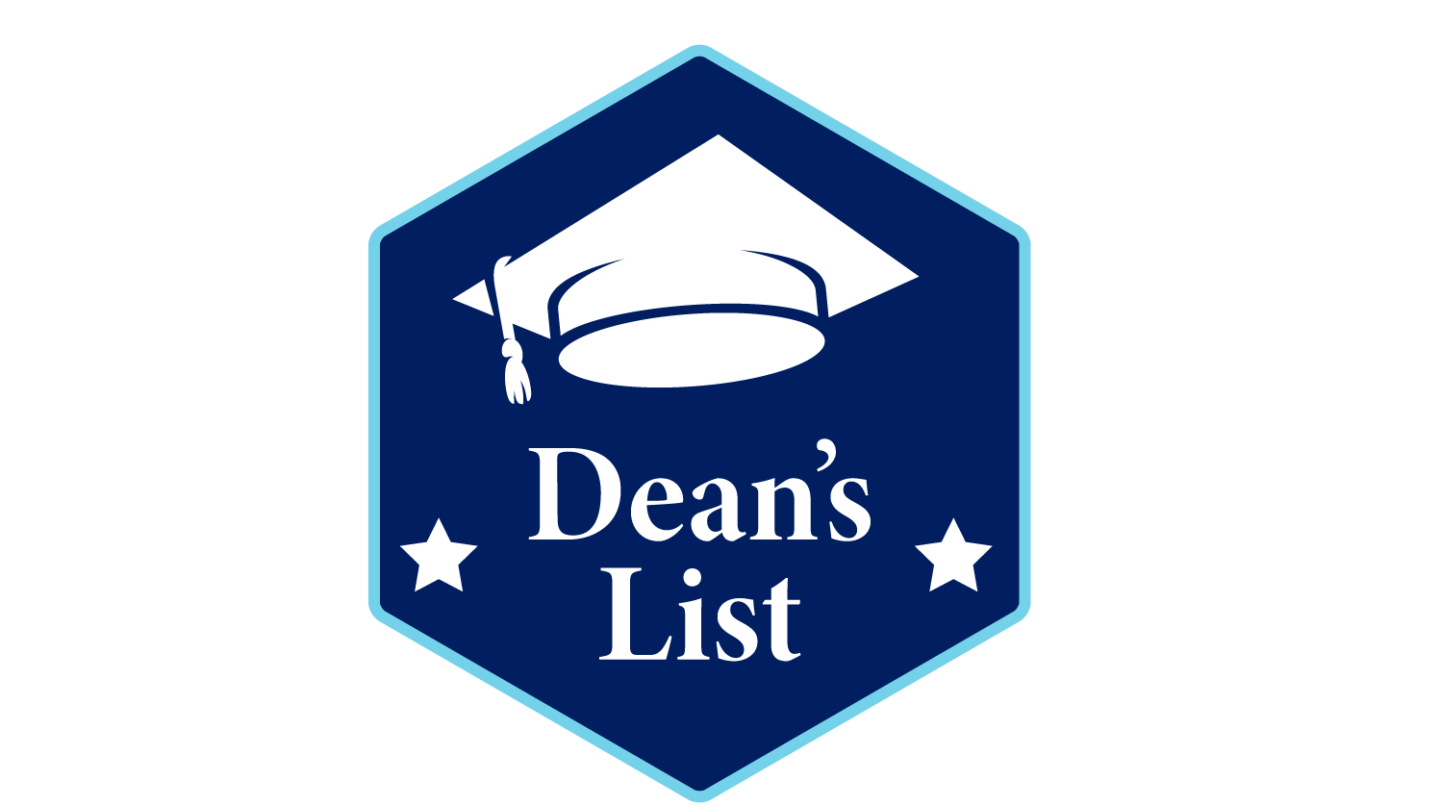 A total of 187 students from 55 CT towns received the recognition.
DANIELSON—Quinebaug Valley Community College has announced the names of those students who qualified for the Dean's List for the Fall 2022 semester. Students enrolled in a certificate or degree program who have earned a semester grade point average of 3.4 or higher and have successfully completed 12 or more credits, or have earned 12 credits cumulatively over multiple semesters, are eligible for this academic honor.
The college offers more than 50 associate degrees and certificates, from business, early childhood education and cybersecurity to advanced manufacturing and allied health programs.
BELOW: QUINEBAUG VALLEY COMMUNITY COLLEGE STUDENTS ON THE DEAN'S LIST FOR FALL 2022 SEMESTER, LISTED ALPHABETICALLY BY TOWN.

(Students reside in Ashford, Brooklyn, Canterbury, Central Village, Columbia, Danielson, Dayville, East Killingly, Eastford, Griswold, Hampton, Hartford, Jewett City, Killingly, Lebanon, Mansfield Center, Marlborough, Middletown, Mooseup, North Grosvenordale, Plainfield, Pomfret Center, Putnam, Rogers, Sterling, Thompson, Uncasville, Voluntown, Waterbury, Wauregan, Willimantic, Windam, Woodstock & Woodstock Valley, as well as Massachussets and Rhode Island towns.)
Quinebaug Valley Community College Dean's List, Fall 2022 Semester
Ashford
Caitlin Boyce
Autumn Mahoney
Eco Manso - Rich
Jesse Murray
Brooklyn
Benjamin Bellavance
Shelby Bradley
Alyssa Bradley
Roger Brown
Savannah Buisson
Kaylin Caissie
Murphy Chace
Hannah Clark
Robert Dearing
Colton Douglas
Jennifer Greene
Kelvin Grisales
Brooke Harrington
Shealyn Harvey
Denis Hickey
Sage Lamparelli
Lui Maldonado
Jeremiah Marion
Hector Morales
Ann Nurse
Aaron Powell
Derrick Raboin
Ali Richard
Noel Rodriguez
Luis Rojas
Stormy Sawallich
Anwar Shakir
Edward Simpson
Emma Turner
Kenneth Weatherspoon
Emily Zmayefski 
Canterbury
Emma Curtis
Jenna Davidson
Sarah Farland
Emmalee Fritzsche
Haley Gault
Skyla Lindell
Central Village
Shania Scharlack
Madison Tatro
Columbia
Robert Kimmerling
Danielson
Maegan Borella
Payton Cathell
Melissa Clark
Antoniy Dzyuba
Dmitriy Dzyuba
Lennon Giambattista
Tate Larrow
Kenna Lavallee
Angel Lewis
Ethan Miller
Lisa Parsons
Julia Revellese
Patricia Schnatter
Ryan Schnatter
Heather Speer
Kathryn Strangman
Victoria Trudeau-Mungham
Kaitlin Whalen
Laylah Zea
Dayville
Khamvongsouk Bandith
Sabrina Berard
Philip Davis
Tina Fitts
Nicholas Hindle
Chase LeClerc
Tatiana Lenskaya
Krystal Maclure
Colin Nadeau
Gianna Ormstead
Olivia Pigeon
Heather Souza
Kelsey Tichenor
East Killingly
Rachel Sanchas
Eastford
Lee Schiavetti
Yves Tercius
Griswold
Jessica Morrissette
Hampton
Yael Garcia
Danielle Greene
Hartford
Rachel Inzana
Javier Reyes
Jewett City
Guerthie Dunois-Pierre
Killingly
Jessika Laroux
Lebanon
Benjamin Purvins
Mansfield Center
Arielle Hernandez
Gary Komery
Marlborough
Taryn Olin
Middletown
Alexander Marzullo
Moosup
Sarah Chamberland
Candace Ciotola
Robert Perez-Torres
Kennedy Shippee
Kylie Shippee
Jessica Williams
North Grosvenordale
Lacey Allard
Bryan Erickson
Rebecca Giles
Lindsey Houghton
Plainfield
Izabella Barrett
Carson Belisle
Kristin Hawkins
Brittney Murphy
Ryan Saros
Timothy Sweet
Ryan Weldy
Abigale Wilcox
Pomfret Center
Hannah Dean
Emma Hayden
Iryna Huling
Julia Scandalito
Ramsey Tarabishy
Putnam
Kensington Boyer
Roger Brodeur
Jinni Chakkalakkal
Kelly Chambers
Ian Dakers
Kerryann Frenier
Hazel Glaude
Selah Hall
Anna Ionkin
Ethan Key
Brandon Lynch
Katy Maryanov
Haddijatou Mbye
Hannah Prestas
Evelin Rivera
Kenneth Ryan
Jonathan Surowaniec
Jacob Tatro
Alison Tourtellotte
Hunter Vanasse
Rogers
Alyssa Gaudreau
Alyssa Hansen
Sterling
Denise Chartier
Maggie Fallon
Myia Harris
Megan Hart
Olivia LaRose
Nina Mendez
Zachary Moore
Faith Smith
Joseph Thompson
Thompson
Lynn Beaudoin
Serena Cappello
Lucy Chappell
Mckayla Noonan
Anastasia Ramos
Uncasville
Emily Mirante
Voluntown
Adam Eaton
Waterbury
John Carr
Wauregan
Chandler Hebert
Willimantic
Owen Delgado
Jenifer Diaz-Hernandez
Carolina Feliz
Geisha Gonzalez
Valeria Martinez-Rentas
Miguel Nieves
Alicia Springer
Lorena Torres Rosales
Windham
Ashley Licata
Katarzyna Shamshad
Woodstock
Paige Audet
Julian Baracz
Paige Campbell
Kiona Carpenter
Aurora Charlton
Matthew Gianfriddo
Benjamin Green
Hailey Klar
Cassandra Klingensmith
Caleb Koleszar
Nicholas Majewski
Alina Michalski
Evan Odorski
Woodstock Valley
Isabelle Shead
Kadin Shepard
OUT OF STATE
-Massachusetts
Charlton
Cole Komssi
Dudley
Brett Spiewakowski
Oxford
Jacob Scotti
Webster
Chase Chandler
Luis Mateo Calderon
Jennifer McKinstry
-Rhode Island
Cranston
Jessica Matthias