Students and Educators Consider the Role Black History Month Has in CT Public School Classrooms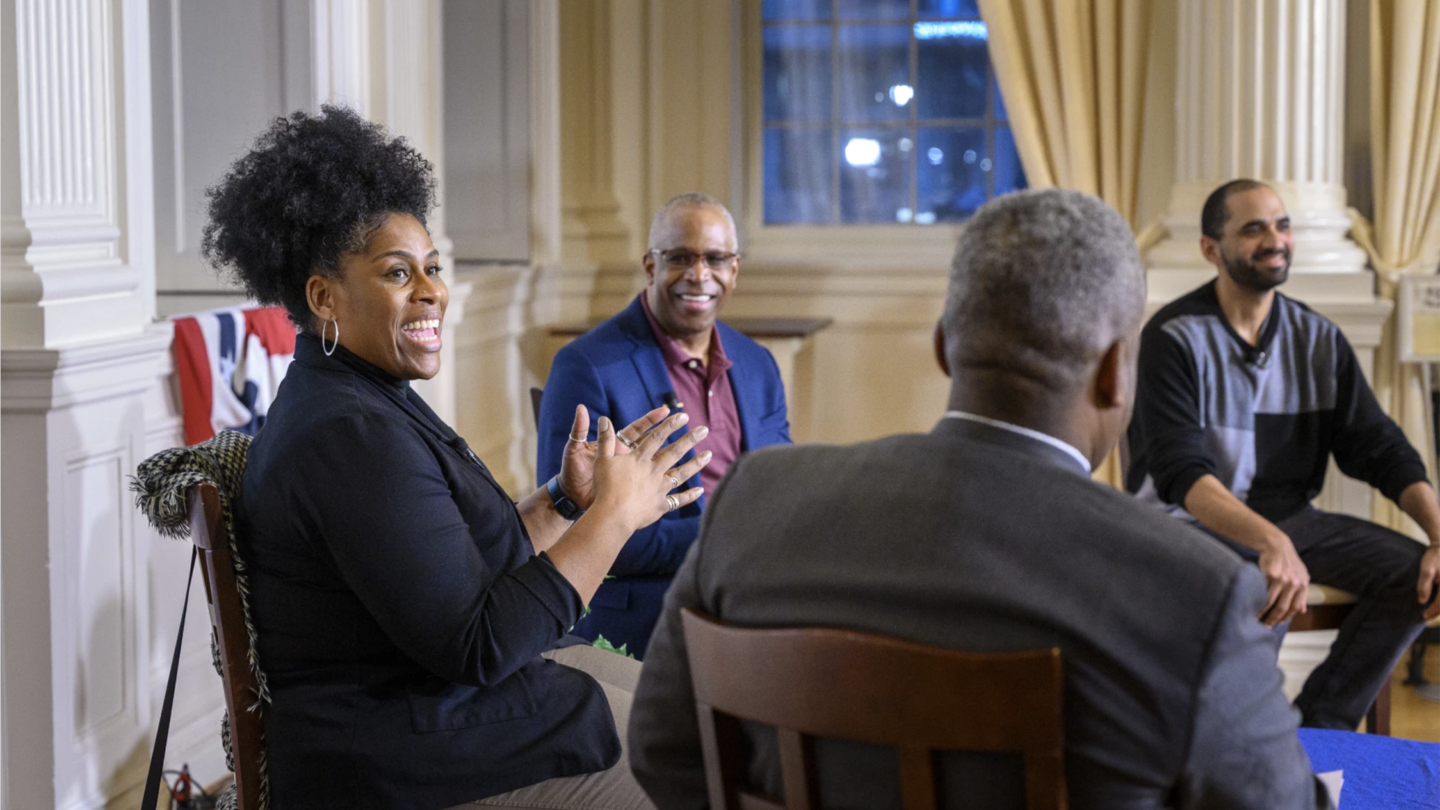 Connecticut Public Radio | By Lesley Cosme TorresPublished February 21, 2023 at 5:00 PM EST
Educators and students in Connecticut are observing Black History Month by taking a closer look at the role it plays in classrooms.
Connecticut public school teachers gathered with Capital Community College (CCC) students and professors at the Old State House in Hartford on Thursday, Feb. 16.
Members of the Black Student Union at CCC asked about how public school educators can improve teaching Black history in schools to both BIPOC students (Black, Indigenous and people of color) and white students. They also asked how students can address microaggressions in the classroom.
Shakira Pérez, an English teacher in Hartford, told a crowd of students of color that it's their responsibility to insist on what they need from their education.
"It needs to come from your generation," said Pérez, Hartford's 2020 Teacher of the Year . "I believe that has more of an impact than a bunch of legislators in a building saying, 'Hey, let's include this curriculum.' No. It's because you want it. Because you demand it. When it comes from you, it'll be heard."
Student Jasmine Hall asked if the state was "truly moving forward" in learning about Black history.
Pérez said that in 2022, Connecticut became the first state in the nation to require all state high schools to offer courses on African American, Black, Puerto Rican and Latino studies. So while the change may not be as fast as the students may like, it is happening, she said.
"Don't make yourself small, don't dim your light," Pérez said. "Stand up, make noise. Be in all of your melanated glory and someone will listen."
Source: https://www.ctpublic.org/news/2023-02-21/students-and-educators-consider-the-role-black-history-month-has-in-ct-public-school-classrooms