Tunxis Announces Deans List for Fall 2022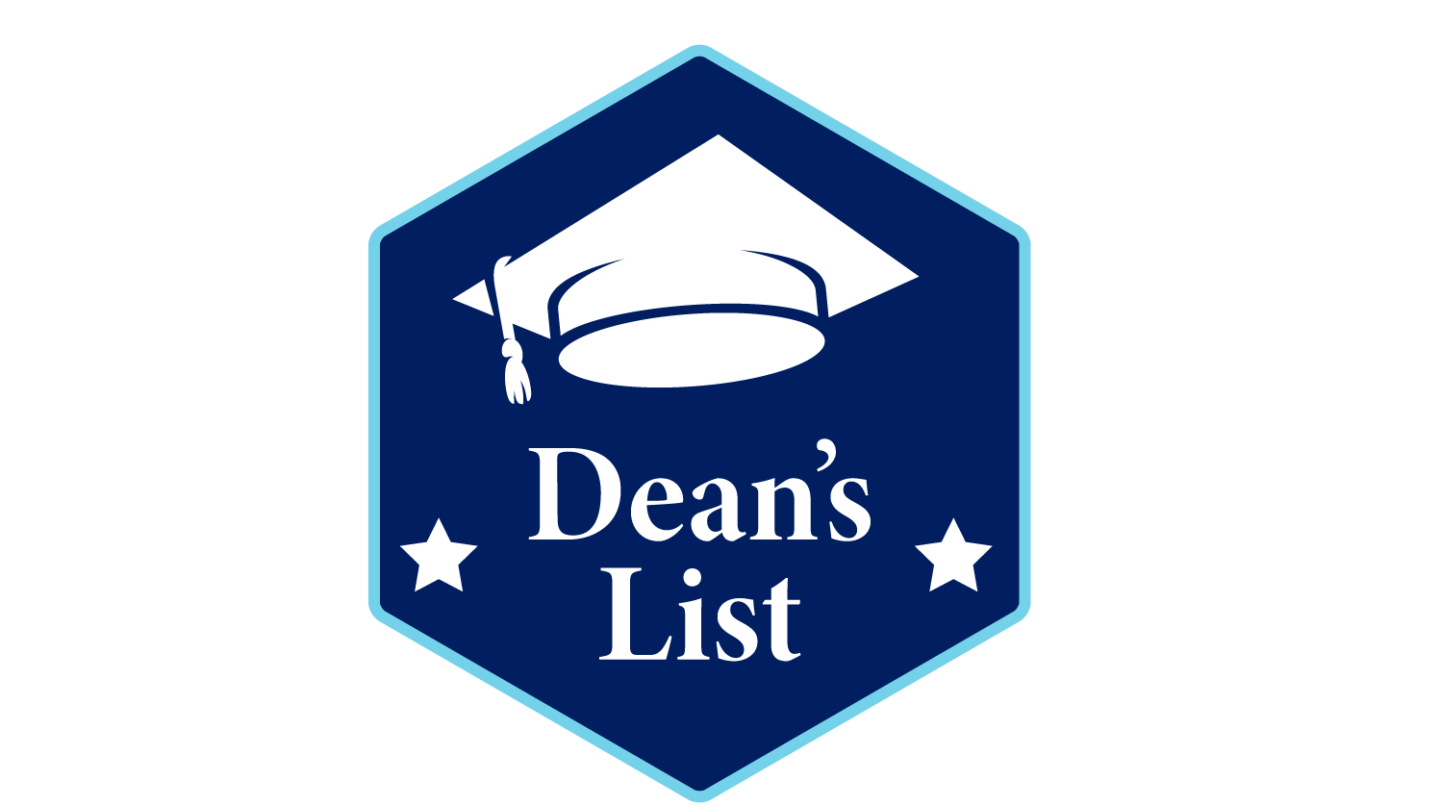 Tunxis Community College has announced the names of those students who qualified for the Dean's List for the Fall 2022 semester. Students enrolled in a certificate or degree program who have earned a semester grade point average of 3.4 or higher and have successfully completed 12 or more credits, or have earned 12 credits cumulatively over multiple semesters, are eligible for this academic honor.
From advanced manufacturing technology, business and engineering to data science, IT and health careers programs, Tunxis offers more than 70 associate degrees and certificates, providing critical thinking and problem-solving skills that prepare students for transfer to bachelor's degree programs and employment in areas with industry need.
Tunxis is among 12 community colleges in Connecticut merging July 1, 2023 to become CT State Community College, one of the largest community colleges in the country and largest in New England, dedicated to quality, access and affordability. CT State students will be able to apply once and take classes at any campus. Other locations include Asnuntuck (Enfield), Capital (Hartford), Gateway (New Haven and North Haven), Housatonic (Bridgeport), Manchester, Middlesex (Middletown and Meriden), Naugatuck Valley (Waterbury and Danbury), Northwestern (Winsted), Norwalk, Quinebaug Valley (Danielson and Willimantic), and Three Rivers (Norwich). Find out more at www.ctstate.edu/becoming.
-###-
BELOW: TUNXIS COMMUNITY COLLEGE STUDENTS ON THE DEAN'S LIST FOR FALL 2022 SEMESTER, LISTED ALPHABETICALLY BY TOWN.
Avon
Hannah Borden
Jamie DiDato
Hermitania Espinar
Alexis Heleniak
Devin Kelsey
Brian Lybeck
Angel Maung
Sylvia Molusis
Sunjoo Shin
Arshia Tavakolian
Damien Wells
Tara Wieter
Elena Wojtowicz
Barkhamsted
Rhyanne Duval
Samuel Hemenway
Berlin
Ryan Alexander
Shae Bannon
Cortney Braga
Shaun Harle
Yasmin Mansoor
Abriana McClain
Caleb Norton
Zachary Smith
Rafael Stachelek
Dannia Szymanski
Mara Trott
Bloomfield
Daniel Facey
Dimani Palmer
Bristol
Ebaa Abuhussein
Ileanette Acevedo Rosario
Juba Ait Ali
Zachary Bartolome
Alex Baughman
Benjamin Beaulieu
Evan Bentley
Harlan Boss
Emily Boucher
Matt Bougie
Justin Brunet
Katherine Buszka
Cailey Callnan
Linus Clark
Alexis Collette
Scarlett Cotto
Dymanda Cruz
Shannon Curley
Catherine Dailey
Emma Daly
Rautinet Dam
Kelsey Dano
Minh Hang Dao
Michael Delgado
Danielle Deschaine
Declan Devaney
Nathan Dossias
Alani Dudley
Shannon Duffy
Veronyka Ferreira
Elijah Gagliardo
Emma Goldsberry
Christina Guarino
Samira Hamdoun
Donald Huntley
Drew Isdanavich
Ryan Jakiel
Passion Jimenez
Liliann Klouda
David Kunze
Peter La Favor II
Shalena Laiz
Ciera Lajoie
Joshua Landry
Sabrina LaRoche
Mitchell Leszko
Ian Little
Theresa Little
Adam Losacano
Tyler Martin
Mark McGrane
Nino Miranda
Ashlie Moderacki
Kayla Morelli
Nancy Morrissey
Sierra Nazario
Trever Nimchek
Alexander Okenquist
Ashley Parker
Snizhana Pashkovska
Aidan Perez
Haley Perez
Robert Peterson
Katelynn Reay
Jonathan Romaniello
Cheyenne Sargent
Madison Secor
Lillian Sirois
Oscar Soto
Alize Thompson
Jennifer Turney
Mason Valerio
Yarelis Vega
Joseph Verardi
Francis Villagracia
Luke Welch
Jillian Welker
Jalynn White
Tyrese Williams
Allison Yuscanitch
Burlington
Allysa Barnaby
Bridget Brown
Derek Calabro
Devon Cunningham
Morgan Hebert Dubois
Amelia Kearney
Brendan Markowich
Aden Pacheco
Lauryn Pacheco
Emily Ray
Brandon Seholm
Summer Settembri
Brianna Stifel
Madison Thielman
Andrew Tom
Jonathan Trapanese
Aidan Welch
Patricia Wolowicz
Canaan
Jacob Arcouette
Canton
Sandra Dzialo
Gwendolyn LaCombe
Emma Mates
Hannah Parmenter
Colleen Plaskett
Kai-Elle Romero
Kyle Sherrill
Zeke Spooner
Cheshire
Karyna Andreichik
Dylan Clarke
Cole Kareliussen
Ashley Moore
Anxhela Mulla
Jolene Theriault
Colchester
John Marburger
Collinsville
Iryna Burkova
Gabrielle Cain
Elizabeth Corso
Julia Melton
Olivia Richardson
East Granby
Ambrosia Williams
East Hampton
Autumn Gardner
Ellington
Jouseph Cruz
Cooper Stone
Enfield
Jalen Almeida
Anabelle Daly
Dorota Gdula
Farmington
Lauren Agosta
Michael Cuevas
Sophie Currier
Sarah Daggett
Lorraine Daigle
Suzanne DeRosa
Elizabeth Diaz
James Hannan
Emily Hogan
Tony Hsieh Jr
Anna Mahar
Emily Monaghan
Natalia Nitendel
Tyler Parmelee
Sara Rodrigue
Samantha Vertefeuille
Jake Weinberg
Alex Wlodkowski
Granby
Tram Briggs
Samantha Yost
Hartford
Kayla Baylor
Darlene Charles-Sandy
Rebecca DiGiacomo
Danielle Hunter
Tyshawn Jackson
Nancy Martinez
Halimatou Ousmane Issoufou
Kimberly Parris
Cailee Sheehan
Wayne Smith
Roberta Wray
Harwinton
Natalie Alexson
Natalie Charpentier
Hannah LeVasseur
Rae Polinsky
Luna Swirda
Marlie Vensel
Evan Vince
Lakeville
Erika Flores Rivera
Litchfield
Jared Smith
Madison
Andrew Earl
Manchester
Bethany Alvarez
Christopher Prymus
Meriden
Jeyline Carrero
Mark Colaccino
Veronica Espinosa
Kaliah Gomez
Jameson Jerome
Bryan Leon
Olivia Murphy
Elizabeth Ojeda
Keyanna Prece
Emilia Rodriguez
Elyssa West
Andrew Willard
Middletown
Peter Gaj
Heath Leber
Morris
Alexander Biamonte
New Britain
Janisha Acuna
Eric Affi
Nejood Al-Aqel
Huda Albayati
Semeda Amegashie
Mea Angelo
Rajae Ben Ouarrade
Juan Brito Veras
Amy Bryda
Mishell Cevallos
Tobiasz Charubin
Eric Ciepiela
Breanna Colon
Alaya Conaway
Oscar Cotto
Isaac Cuevas
Christopher Cumba
Kymani Cuyler
Francisco DaSilva
Saadia Essalouany
Mohtashim Farooq
Omar Figueroa
Dominika Fraczek
Quetzali Goiz Espinoza
Crystal Gomez
Thomas Grzymala
Rida Hamdoun
Almir Hamzabegovic
Jake Haynes
Seana Hendrickson
Bryan Hernandez
Nicholas Hernandez
Julissa Jimenez
Maria Khan
Maksymilian Kotrys
Natalie Kuczynski
Samuel Lamore
Oussama Larhlimi
Gabriel Lopez
Javier Muniz
Yazmin Noriega
Marta Okuniewska
Youssef Oukrrine
Dallelys Pagan
Jacob Paradis
Jakub Pierog
Renan Puglia
Fabiola Ramos-Castro
Leslie Rivera
Sonia Rivera
Analise Rodriguez
Phinias Root
Duke Rowland
Nathalie Sanchez
Rosalie Santos
Daniela Tabares Correa
Sebastian Tarasiuk
Jennifer Tejeda
Isabella Testanero
Xiomara Torres
Noe Torres Mendoza
Mina Torres-Onisto
Mikolaj Urban
Leilani Valle
Evan Vinas
Cameryn Wilson
New Hartford
Nathaniel Sloman
Newington
Mateen Amiri
Melvin Amparo
Alyssa Ault
Brittney Braga
Arnes Brkic
Abigail Buslewicz
Vasyl Byrych
Sungoak Conway
Michaela Daly
Bibi Duah
Caitlin Fabish
Raymond Fairez
Daniel Gagnon
Mia Jones
Emily Kyle
David Majewski
Vincent Martocchio
Aneesa Merced
Kyrah Michaud
Yassine Oubraim
Paige Patz
Talia Pia
Matthew Simonetti
Jordan Stergakis
Jonathan Strong
James Sullivan
Elisa Taylor
Makayla Troth
Niantic
Shahan Leach
Northfield
Alexis Gagnon
Old Lyme
Brandon Green
Plainville
Erianna Bartucca
David Becker
Jordan Bishop
Jeremy Buckley
Alexandra Burnes
Andie Caswell
Paulina Chojnowski
Kevin Cruz Lopez
Joanna Domitrz
Joshua Fontaine
Valeria Franqui Rivera
Meredith Jones
Brianna Lamothe
Marissa Lugo
Zachary Morin
Loretta Moss
Cylia Moussi
Ina Rahavaya
Kevin Rondini
Noelle Salwocki
Jennifer Shorey
Lyes Tafat
Katlyn Wolfahrt
Plantsville
Miranda-Corine Bunnell
Kenneth Decker
Jillian Dow
Troy Kieras
Aiden Kuziak
Mohammed Mohammed Ahmed
Ronald Prado
Katy Wang
Plymouth
Carmen Danailov
Kayla Ireland
Rocky Hill
Natalia Carullo
Isabella Cimini
Igor Dutka
Cameron Moore
Nakshi Patel
Tiffany Redick
Simsbury
Jake Angelillo
Ponyboy Avery
Ludwika Azamar
Evan DiMartino
Zachary Eckerson
Michelle Khurram
Zachary Knowles
Katherine Kubarych
Hudson Maurer
Thomas McMillan
Peter Van Loon
South Glastonbury
Andrea Ramirez
South Windsor
Samantha Brown
Southington
Abdulla Althour
Hailey Becquey
Cheyenne Bevans
Adam Bleau
Casey Blumetti
Joshua Brilla
Nisa Casiano
Carissa Cayer
Samuel Church
Melissa Cybulski
Sarah Delfino
Steven DellaFera
Shane DiPietro-Bean
Megan Drivdahl
Lisa Guarda
Lauren Humphrey
Isabel Iovanna
Julia Kolesnik
Michael Magnanini
Meghan Marek
William Matos
Soraya Mouhoub
Annette Nebiolo
Olivia Nyerick
Maliya Ouellette
Stephanie Palma
Arik Patel
Keith Pernal
Caitlin Petit
Olivia Roberts
John Sabino
Nick Sabino
Stephen Sederquest
Lauren Seitz
Carol Sisco
Teodoro Trotta-Smith
Tessa Trotta-Smith
Jerusalem Turner
Caroline Wallberg
Jeffrey Ward
Connor Watson
Terryville
Dylan Bukowski
Emma Farrow
Gianna Farrow
Billie Fournier
Theresa Green
John McNamara Jr
Carolina Parajon
Thomaston
Danielle Ayoub
Kaleigh Pronovost
Tolland
Nicholas Spadaro
Torrington
Danielle Jolicoeur
Unionville
Kathryn Benson
Hayden Carlson
Lisa Drew
Hazel Hill
Megan Incillo
Greg Janicki
Zubaida Kubba
Cole Mertes
Philip Okenquist
Julia Petrini
Alexandra Scott
Khayotkhon Yunusova
Vernon Rockville
Molly Tabak
Waterbury
Cindy Aidinlli
Elisa Bablusha
Luke Charbonneau
Drilon Rrahimi
Watertown
Isabella Docchio
Victoria Docchio
Weatogue
Spencer Clarke
Max Kendrick
Maya Schwapp
West Hartford
Emily Birnbaum
Elise Bozzuto
Jennifer Burkett
Thomas Burnett
Kevin Chen
Christina Coburn
Khalil Freymond
Michael Goldstein
Anastasia Harrigan
Magnus Heller
Sebastian Hernandez
Lauren Hines
Jamie Hodge
Kevin Keller
Nicole Kradas
Mahi Patel
Mary Ellen Porter
West Simsbury
Joseph Fauci
Wethersfield
James Banks
Nathan Minor
Amanda Price
Justyna Zdankiewicz
Wolcott
Matthew Cole
Madison DiNunzio
Morgan DiNunzio
Caitlin Gaughan
Kelsey Gillotti
Lynn Grant
Julianna Howell
Victoria Peruti
Marisa Rodriguez
MaryJoan Swan