Animal Handling and Kennel Care

A non-credit program that prepares you for a career working with animals

Cost

$399

Prices may vary and are subject to change at any time. Textbooks and exams included in price.




Terms Offered

Fall, Spring, Summer

Use myCTState to find out when and where your course will be held.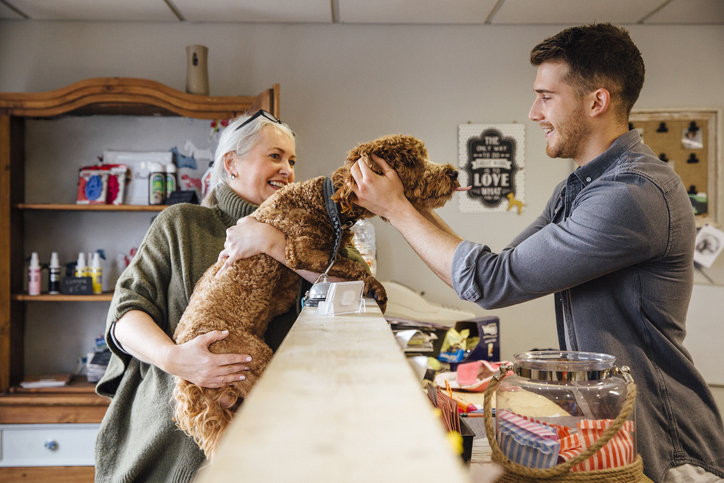 Do you want to work with animals but not necessarily in a medical capacity? This 24-hour Animal Handling and Kennel Care program will introduce you to working in the animal care industry outside of veterinary clinics.

You will learn techniques to handle and care for animals in ways that minimize stress and increase animal safety including animal handling and restraining techniques, kenneling, leash walking and animal carrying, sanitary and safety protocols, administration of oral medications, bathing and grooming and recognizing behavioral changes and signs of distress within animals. Upon completion you will receive a certificate of completion which may help you find jobs in animal daycare centers, kennels and boarding facilities, dog walking and training centers, groomers and retail businesses.
In This Course You'll Learn To:
recall basic animal handling procedures, including proper restraint techniques, safety protocols, and hygiene practices
explain the underlying principles of animal behavior and communication, and how these factors can influence animal care and handling
apply your knowledge of animal handling procedures to real-world scenarios, such as administering medication, providing basic care, and dealing with emergency situations
analyze different types of animal behavior and communication in order to determine the best approach to handling and caring for them
evaluate their own performance in animal care and handling and identify areas for improvement in their own practices
develop and implement new animal handling procedures and protocols, based on their knowledge and understanding of animal behavior and care
Admission Requirements:
Must be at least 16 years of age
Find Your Course

Use our course finder to get info about upcoming classes including dates, times, locations, and more. (Select WFD/CE 2023-2024)