President Cheng Appoints Dr. Dwayne Smith as Interim President of Southern Connecticut State University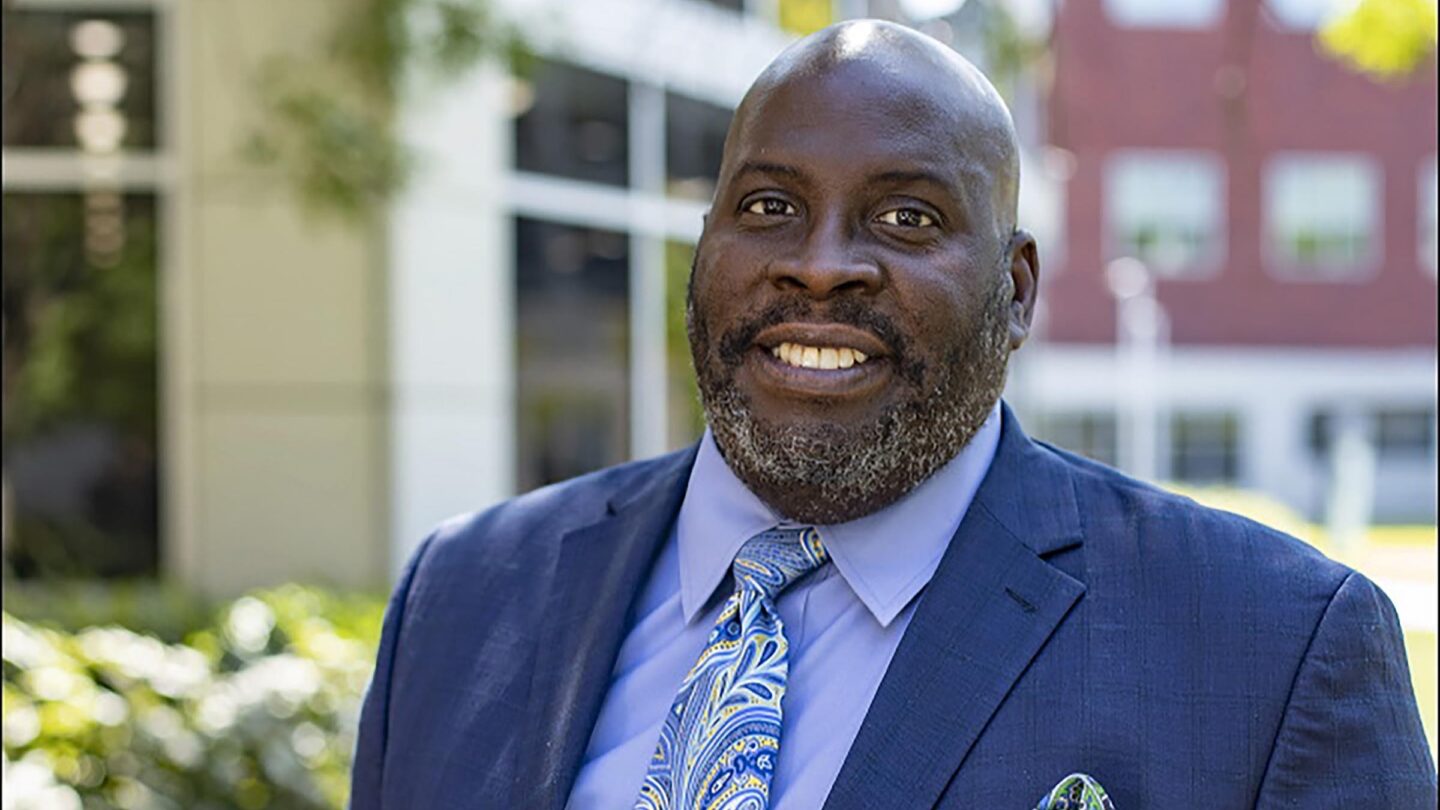 (Hartford, CT) – Connecticut State Colleges and Universities (CSCU) President Terrence Cheng today announced that he is appointing Dr. Dwayne Smith, who has served as CEO of Housatonic Community College since 2020, as interim president of Southern Connecticut State University. Smith, who previously served as interim president of Harris-Stowe State University in St. Louis, Missouri, following his 13-year stint as that institution's provost, has an extensive academic background at the university level.
"Dr. Smith is uniquely qualified to serve as interim president at Southern," President Cheng said. "He has deep academic experience at the university level, both as a faculty member and an administrator. Throughout his career, he has helped secure millions in grant funding. He has received dozens of awards and honors for his service to the community – including being recognized as one of the Connecticut NAACP's 100 Most Influential Blacks in Connecticut in 2021. He is a sought-after presenter at academic conferences. And he has been heavily involved in academic committee work. In short, he has the skill and experience to be a highly successful leader for the Southern community. Perhaps most importantly, he is deeply committed to the university's mission as a social justice institution. He understands the transformational power of public higher education and the awesome responsibility that comes with educating our students."
Smith led Housatonic during a critical period, as the institution transitioned from an independently accredited college to a campus within Connecticut State Community College (CT State) while navigating the COVID-19 pandemic.
"It is a bittersweet day for me," Smith said. "Housatonic Community College is an amazing place, filled with dedicated faculty and staff and inspiring scholars. It has been a highlight of my career to lead the college for the past three years. At the same time, I am thrilled to be taking on a new challenge at SCSU, a university with a deep commitment to social justice and economic mobility. Over the past years, I have worked closely with the team at Southern on a number of initiatives, and I look forward to building on that foundation to continually move the university in a positive direction. I thank President Cheng for putting his trust in me."
Dr. John Maduko, President of CT State, praised Smith's leadership.
"I could not be happier for my colleague and friend, Dwayne Smith," Dr. Maduko said. "In just under a year of working together, Dr. Smith has stood out as an exemplary leader. He believes deeply that higher education has the potential to serve as one of society's greatest drivers of equity, and he takes the responsibility of educating our students with the utmost seriousness. I have also been impressed with his work on academic affairs, student support services, external advancement and fundraising. I will of course be sad to lose him at Housatonic, but I know he will serve the state and the CSCU system well in the role of interim president at SCSU."
President Maduko and CT State leadership will work with HCC campus leaders and community stakeholders on the transitional and permanent leadership plans for Housatonic and how to ensure a successful wrap-up to the spring semester.
SCSU's current president, Dr. Joe Bertolino, will leave his position at the end of the spring semester when he becomes president of Stockton University in New Jersey. Bertolino lauded Smith's selection.
"Southern will be in good hands under Dwayne Smith," Bertolino said. "I have had the pleasure of working closely with Dr. Smith over the past three years. He has the academic experience and personal touch necessary to be very successful in this presidency. I am confident that the future of SCSU is bright."
Smith will begin his new role on June 1, 2023.