President  Dr. John Maduko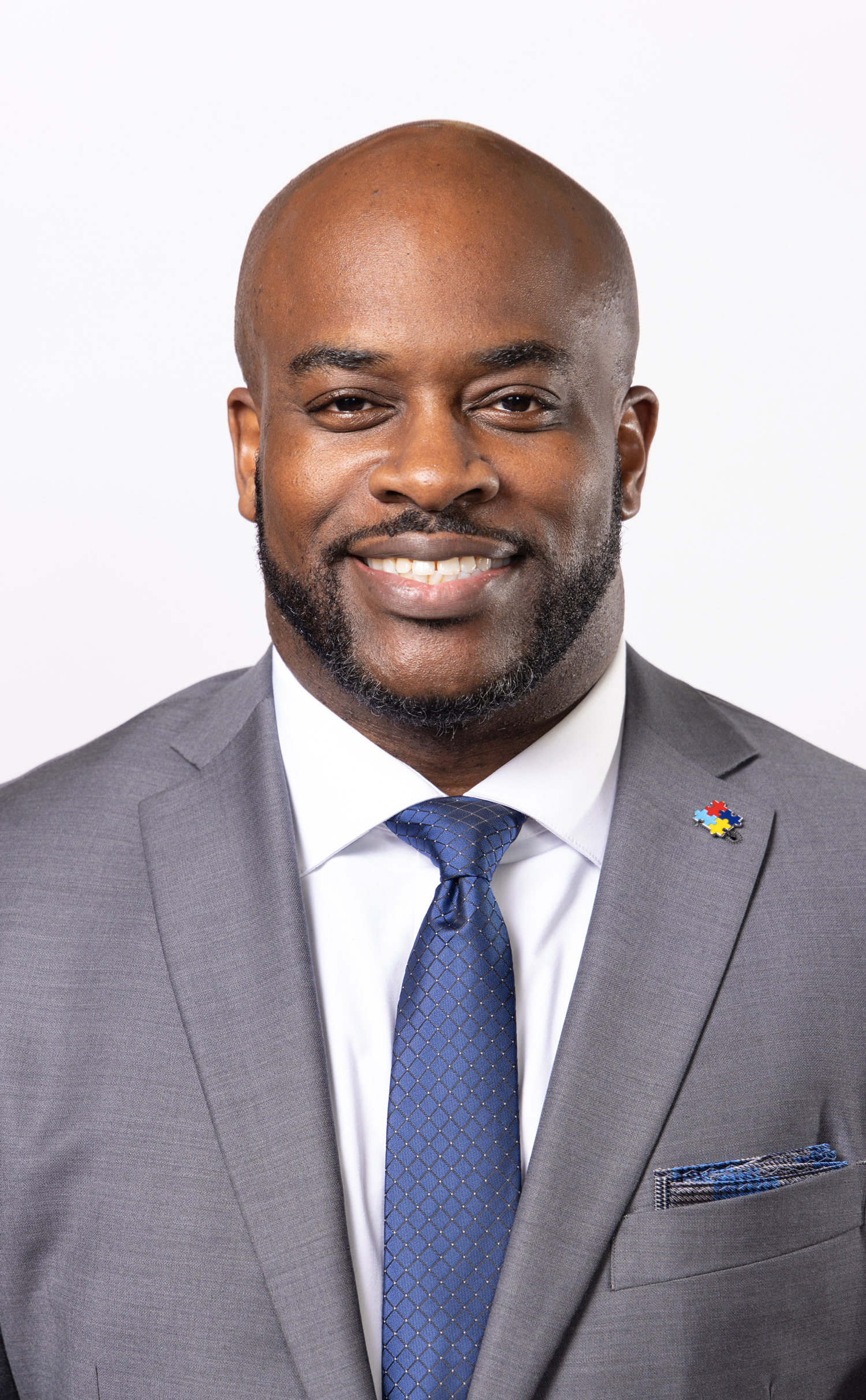 Dr. O. John Maduko serves as the inaugural president of Connecticut State Community College (CT State). He assumed office in June 2022, following a nationwide search process and a unanimous vote by the Connecticut State Colleges and Universities Board of Regents for Higher Education. Dr. Maduko leads what will result from the merger of Connecticut's twelve legacy community colleges. CT State will be the largest institution of higher education in Connecticut and the largest community college in New England.
Dr. Maduko is focused on leading CT State as a student-centered, mission-driven, equity-minded and data-informed higher-education practitioner committed to an equity-by-design methodology to inspire the college community to be aware of the inequalities of students. Specifically, the opportunity-equity gap among minoritized, low-income, 1st-generation, and international college students and their respective lived experiences. Examining marginalized student learning outcomes, inside and outside the instructional environment, policy, practice, and intervention changes, equity-minded inquiry, and exploration to create a culture of post-graduate student success are at the core of his efforts.
Prior to his appointment at Connecticut State Community College, Dr. Maduko was the vice president for academic and student affairs at Minnesota State Community and Technical College (M State) in the Fargo-North Dakota/Moorhead-Minnesota metropolitan and the West-Central Minnesota regions. M State is the fifth largest community college in Minnesota and a member of the 32 institutions and 380,000 student Minnesota State Colleges and Universities System. During his tenure with M State, he was a senior leader and member of the president's cabinet. He oversaw academic affairs, student affairs, enrollment management, marketing-public relations, athletics, student housing, student life and services, university partnerships, and transfer and dual enrollment programs. He was committed to shared and participatory governance. Dr. Maduko practiced collaborative leadership and worked directly with four collective bargaining units at M State.
Among his accomplishments were the investment in pedagogical and instructional innovation and equipment across Minnesota State Community and Technical College programs to help advance high-skill and technology instruction, the adoption of a new five-school model to unite faculty, programs, curriculum, pedagogy, and students across the college campuses to improve program selection and degree completion to achieve post-graduate of success.
Under his leadership, Minnesota State Community and Technical College received an over $2 million Title III grant from the U.S. Department of Education for services, programs, and faculty training opportunities designed to enhance student support services and facilitate greater student success. The Title III funds support M State's STEER project (Striving Toward Equitable Engagement and Retention) to address achievement gaps and increase student enrollment, engagement, and retention rates, especially among BIPOC and part-time student populations. His team also secured a National Science Foundation grant to develop a new hybrid and EV technician training program, over $500,000 in federal and institutional funds to invest in constructing a dental simulation lab, and an Otter-Bremer Trust grant to support a health professions pipeline program to enhance the potential of first-generation and students of color to become healthcare professionals.
He is a 2018 Thomas Lakin fellow and 2021 Aspen Institute Rising Presidential Fellow, committed to student success reformation and equitable post-graduate outcomes. He serves on the American Association of Community Colleges Commission on Student Success and the Community College Advisory Panel (CCAP) for the College Board.
Earlier in his career, Dr. Maduko was a vice chancellor for student affairs and dean of health sciences and eLearning at NCTC in North Texas. Other previous leadership and faculty positions include academic dean at Rasmussen University's Tampa metro campuses, school chair and professor of biological sciences at Rasmussen University Ocala campus, and department chair of allied health for EDMC's Atlanta campuses.
Dr. Maduko began his career in higher education as an adjunct faculty member in biological sciences at Mountain State University (West Virginia) and an adjunct faculty member in allied health at EDMC.
Dr. Maduko earned his M.D. in allopathic medicine from St. Matthew's University School of Medicine. He holds a bachelor's degree in biology from California State Polytechnic University Pomona, one of only three polytechnic universities in California.
Dr. Maduko and his wife, Amanda, are the proud parents of Giovanni, Giuliana, and Luca.