CT State Community College is poised and ready to become a premier comprehensive statewide community college serving over 60,000 students annually and focused on building upon the history of Connecticut's 12 legacy community colleges.

From the Desk of the President
May 31, 2023
Dear Colleagues and Friends,
The end of the spring semester and the beginning of summer is always a time of excitement and change. Let me get right to updating you on a series of news items across CT State.
I am pleased to announce that I have selected Kim Hogan as the permanent CEO of Middlesex Community College. Ms. Hogan has served as interim CEO since April 2022 and prior to that was its Dean of Administration. Her commitment to the campus and Middlesex community is unmatched. I will share a more detailed congratulatory announcement separately.
Next, today we say "See You Soon" (not good-bye) to Dr. Dwayne Smith on his last day as CEO of Housatonic Community College. Tomorrow, he begins as the interim President of Southern Connecticut State University. We wish him nothing but the best and we know that he will continue to be a strong partner and champion for our scholars.
Dr. William "Terry" Brown shared with his campus community earlier today that he will be stepping down as Gateway's CEO to accept a position as part of the Strategic Partnership & Enterprise Performance division serving all of CT State Community College. This division is under Executive Vice President Dr. Thomas Coley and includes grant administration and development, institutional effectiveness and strategic partnerships around advancement, business and industry, and P-20 initiatives that support collaboration between college-level academics, K-12 and workforce training.
In the interim, I have tapped Dr. Scott Kalicki to step in at Gateway. Dr. Kalicki previously served as interim CEO at Manchester Community College, and currently serves as the interim Vice President of Campus Operations for CT State. He will provide leadership and stability while the search for a permanent CEO takes place.
Both the Gateway and Housatonic permanent CEO searches will commence in the Fall 2023 semester. I will announce my selection of the interim Housatonic CEO once final internal candidate interviews are completed.
Other important updates:
We anticipate that we will successfully close out the 2022-2023 academic year this summer in time for the US Department of Education to complete our transition to one college in time for Fall 2023 with minimal disruption to student financial aid.
Our final report to NECHE will be filed tomorrow, June 1 and will be posted at: https://www.ct.edu/merger/neche. The September 2022 and February 2023 reports and our Substantive Change Report are also viewable here. President Terrence Cheng and I, and CT State executive leadership will meet in person with NECHE leadership in mid-June.
Budget Town Halls have taken place at 10 campuses so far. These have been extremely beneficial for me to connect directly with faculty and staff on our budget deficit mitigation efforts, and also to continue to gain insight into campus priorities that directly impact my decision-making.
Finally, as I mentioned in my May 1 President's Post, we have instituted a modified hiring process that will be in place until it is determined where we land with the FY24 budget. In the meantime, the current process to review and approve positions that are ready to fill AND fall within priority areas listed has been expanded to include part-time and temporary personnel requests, including non-credit lecturers, across the college. That was followed by specific guidance documents available here: https://www.ct.edu/hr/forms#hiring . New and modified guidance continues to be developed.
Personnel requests will continue to be reviewed and signed-off on by the campus CEOs/Presidents or CT State Vice President before they reach final approval. Therefore, critical vacancies and hires will be identified and prioritized. Requests to Fill (RTF) positions are considered on a weekly basis.
As a reminder, these are our priority areas:
Teaching and Learning
Student Support Services
Diversity, Equity, Inclusion, and Belonging Commitments
Campus and Public Safety
Physical Plant and Technological Infrastructure
Sincerely,
John Maduko, M.D. (he/him/his)
President
Connecticut State Community College


Contact the President's Office
185 Main Street
New Britain, CT 06051
Dr. John Maduko
President, CT State Community College
860-612-7005
 CTState-President@ct.edu or darroyo@commnet.edu
Dennisse Arroyo
Executive Assistant to the President
860-612-7011 |  darroyo@commnet.edu 
To request Dr. Maduko's event attendance or for a speaking request, contact Dennisse Arroyo.
Theresa Robbins
Executive Assistant to the CT State Central Office
860-612-7005 |  trobbins@commnet.edu
Ann Harrison
Chief of Staff and Associate Vice President for Communication and Strategic Marketing
860-612-7025 |  aharrison@commnet.edu
Media inquiries should be addressed to Ann Harrison.
---
Our Mission
Connecticut State Community College provides access to academically rigorous and innovative education and training focused on student success. The college supports excellence in teaching and learning, makes data-informed decisions, promotes equity, and advances positive change for the students, communities and industries it serves.
Our Vision
CT State will be recognized for exceptional student success, educational leadership and transformative collaboration with business and industry, government, educational and key stakeholders while advancing diverse opportunities for Connecticut's citizens and communities.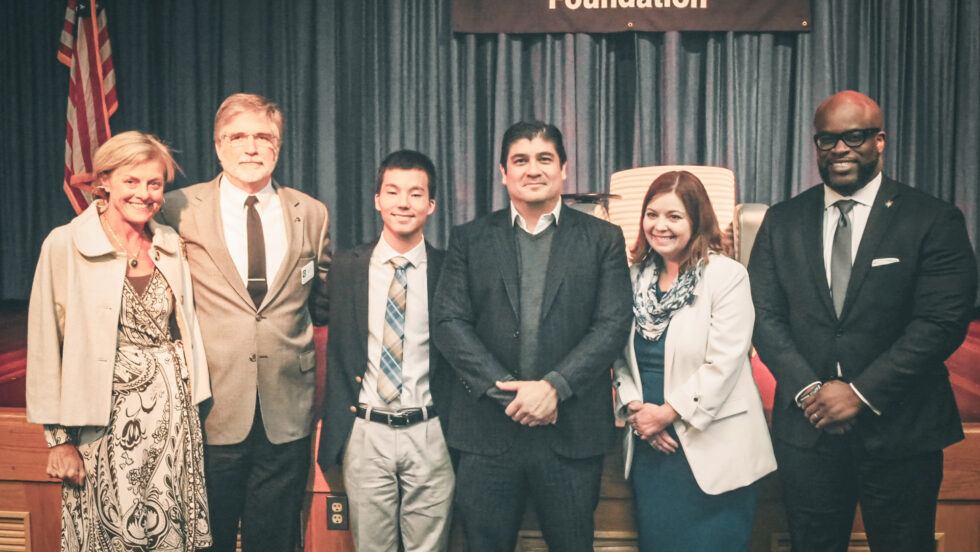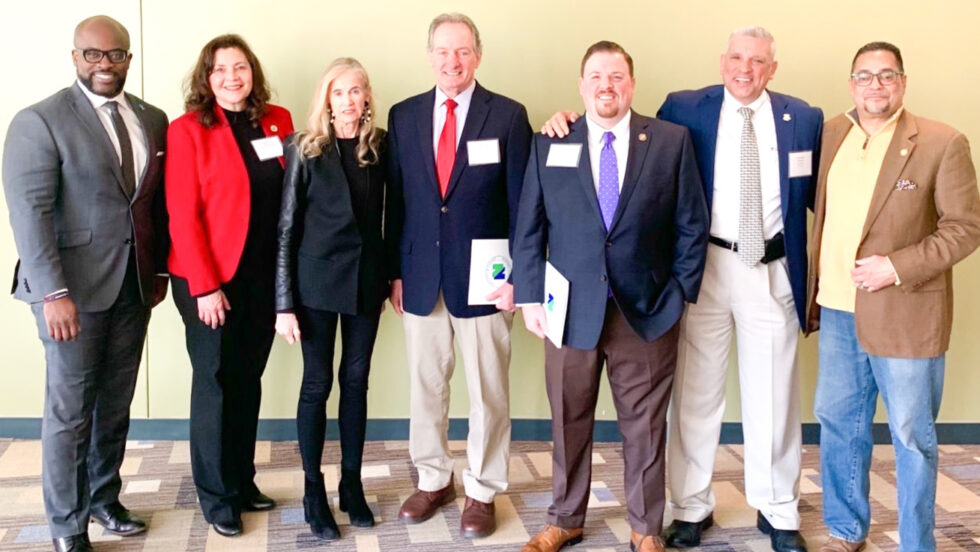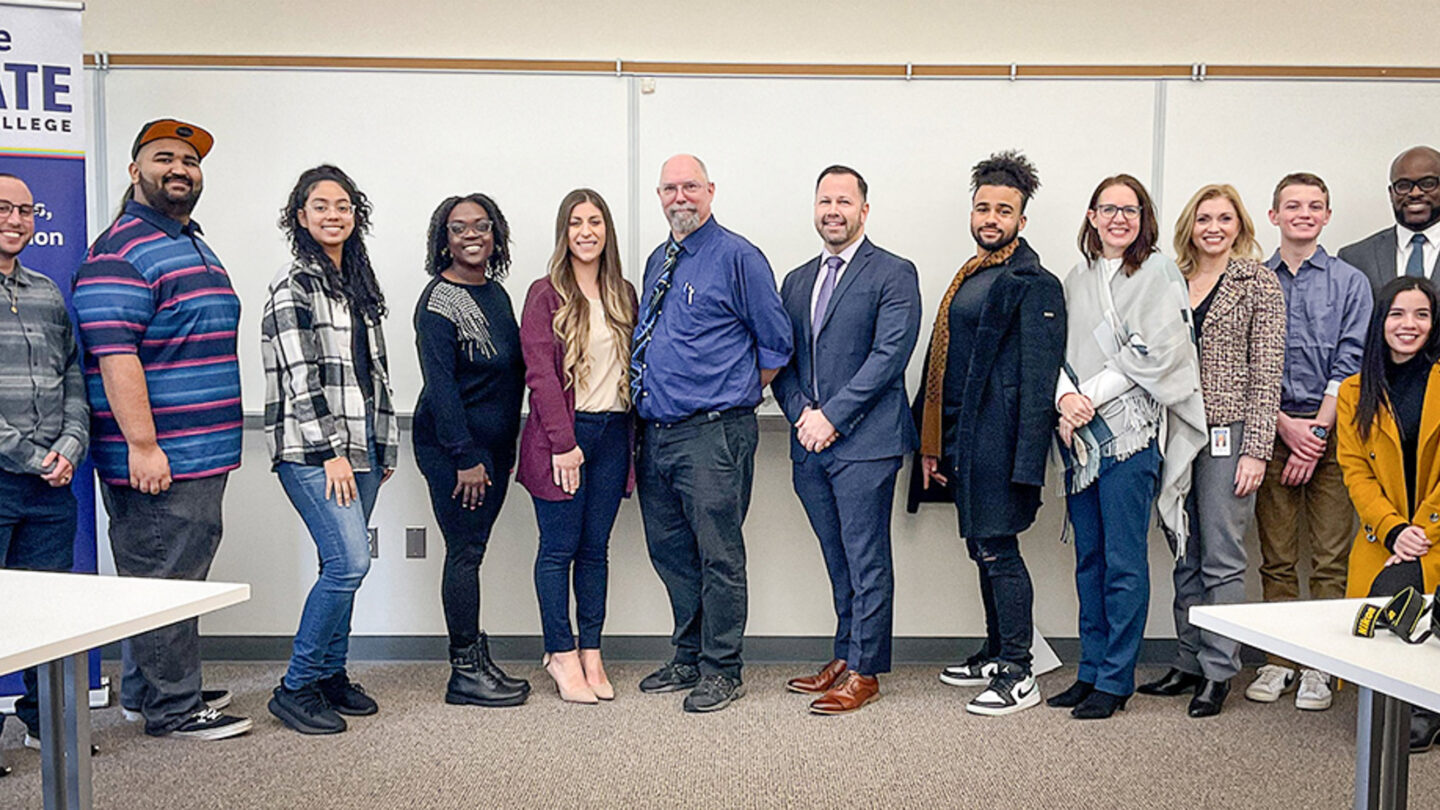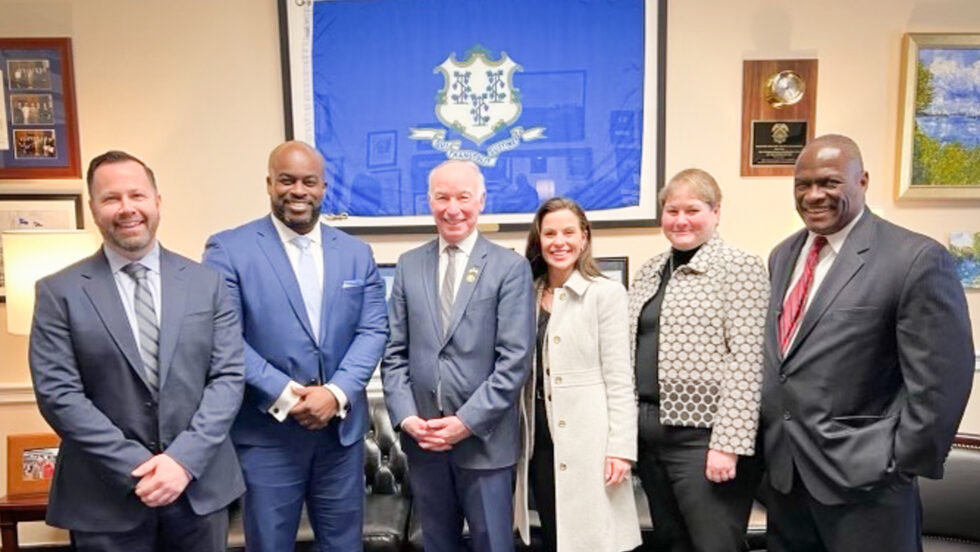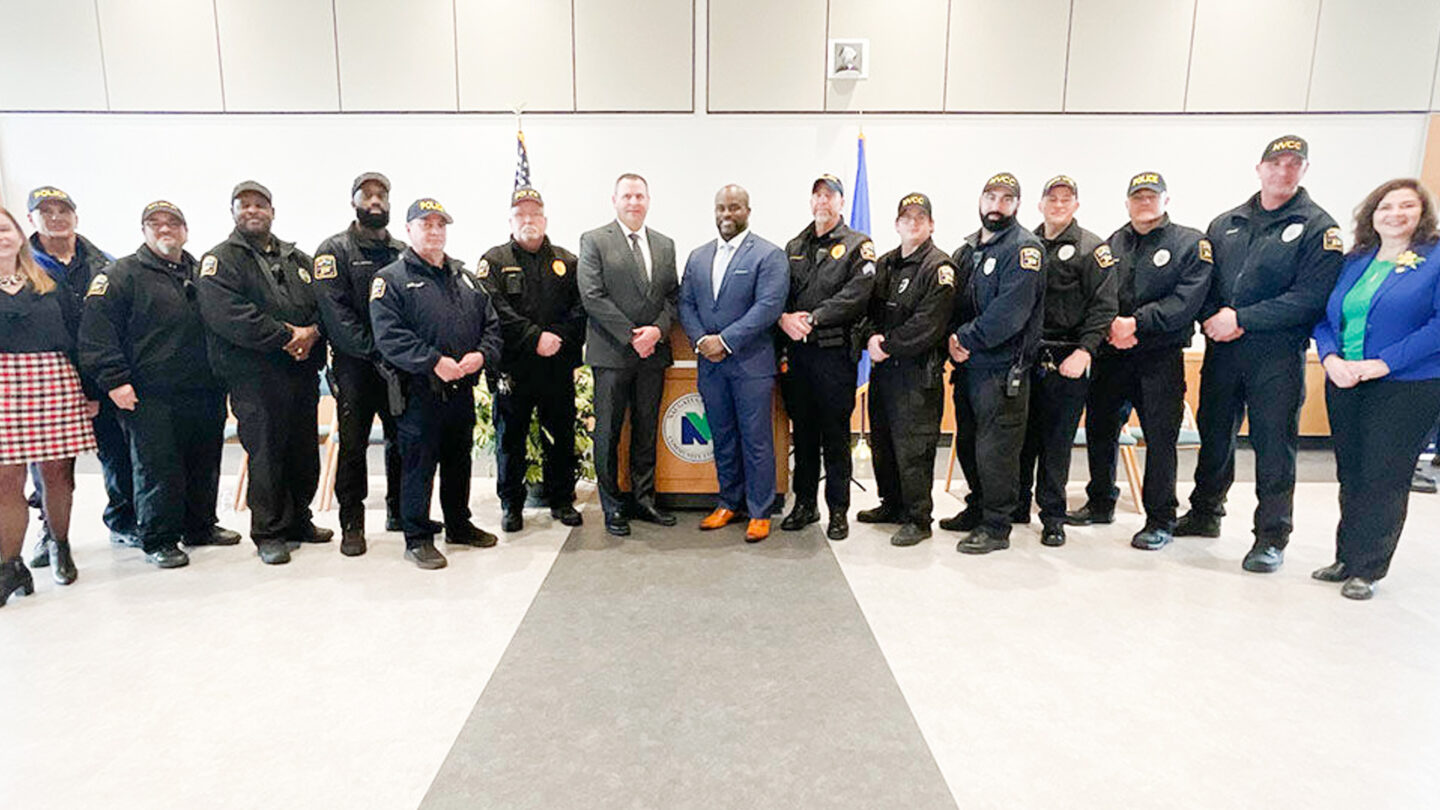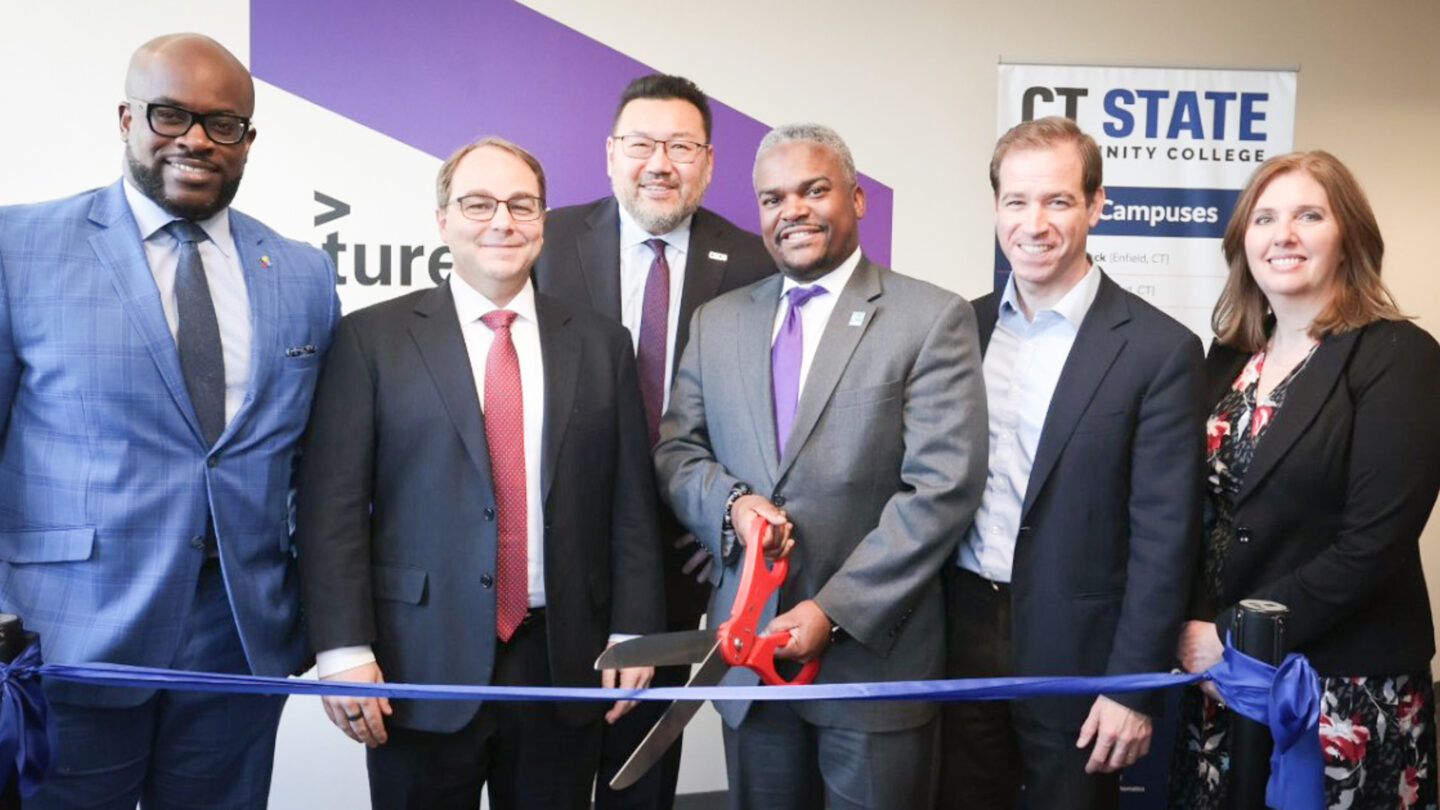 CT State Community College joined with Capital today for a ribbon-cutting to celebrate its Hartford Talent Hub and paid apprenticeship program with Accenture. The program will expand access to training for in-demand coding and technology jobs and help create a pipeline of skilled workers for Connecticut employers.