Kim Hogan Honored with United Way Community Service Award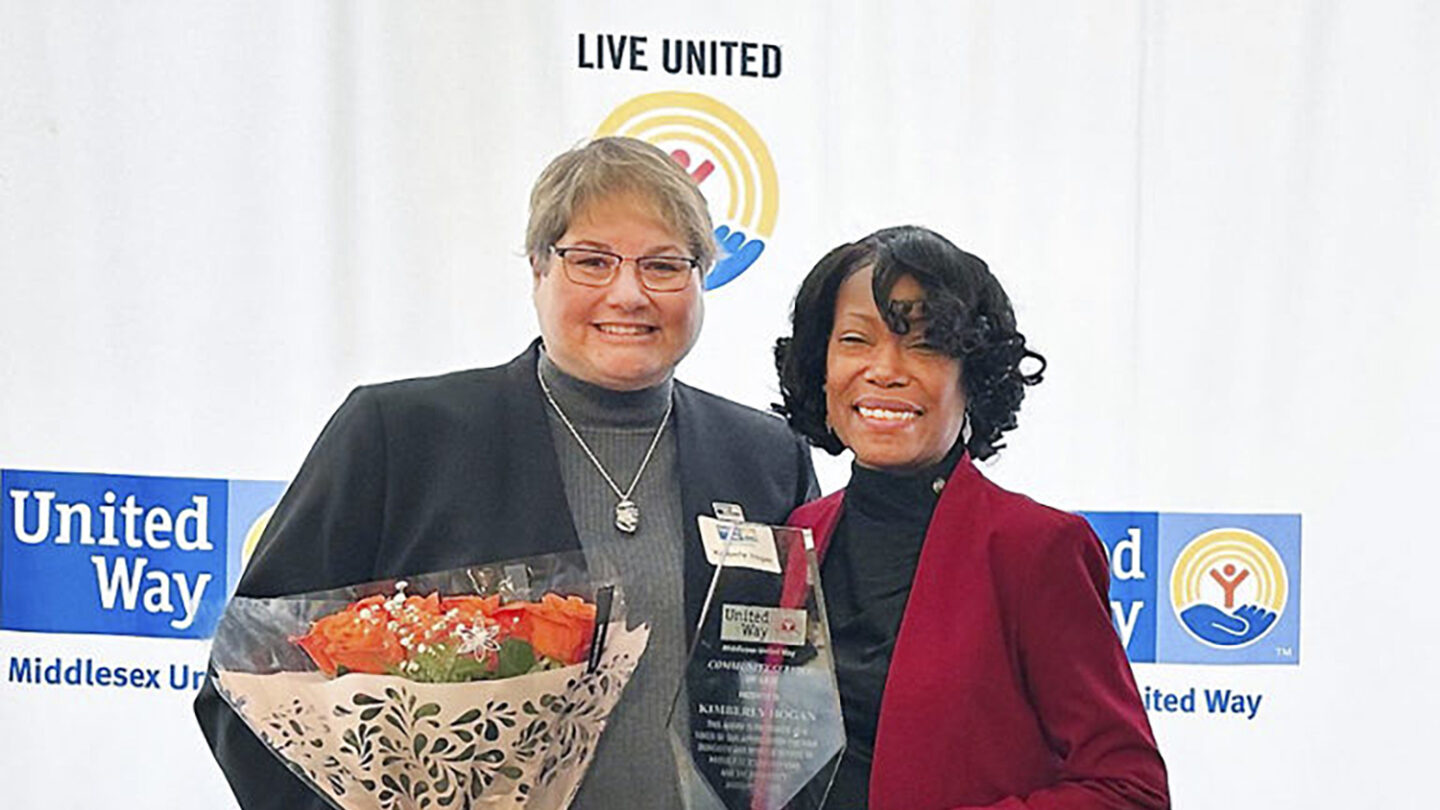 January 26, 2023 — The Middlesex Community College community extends congratulations to Interim Campus CEO Kimberly Hogan, who was honored with the Middlesex United Way Service Award, the organization's highest recognition. The award presentation took place during the group's annual meeting at the Middletown Elks Lodge on January 26.
"Kim has been a consistent shoulder to lean on for advice and a true supporter," said Shawonda Swain, President and CEO of Middlesex United Way, based in Middletown. "She always made time for me, and I couldn't have asked for a better board chair."
Hogan was appointed as the college's Interim CEO in April 2022. She leads an institution with more than 4,000 students enrolled in associate degree, certificate, and workforce development programs offered at its main campus in Middletown, a satellite location in Meriden, manufacturing facilities at two technical high schools, online, and at many dual-enrollment, clinical, and internships sites. Previously, Hogan was the college's Dean of Administration.
"Community service is part of who I am," said Hogan. "Though I am truly shocked to receive this award, because there are so many deserving people in this community."
Though Hogan is stepping down from her role as the United Way board chair, she will continue to serve as an at-large board member.