EKG Technician
A non-credit program that prepares you for a career as an EKG Technician

Cost $999

Prices may vary and are subject to change at any time. Textbooks and exams included in price.

Commitment

Less than 6 months

Terms Offered Fall, Spring, Summer

Use myCTState to find out when and where your course will be held.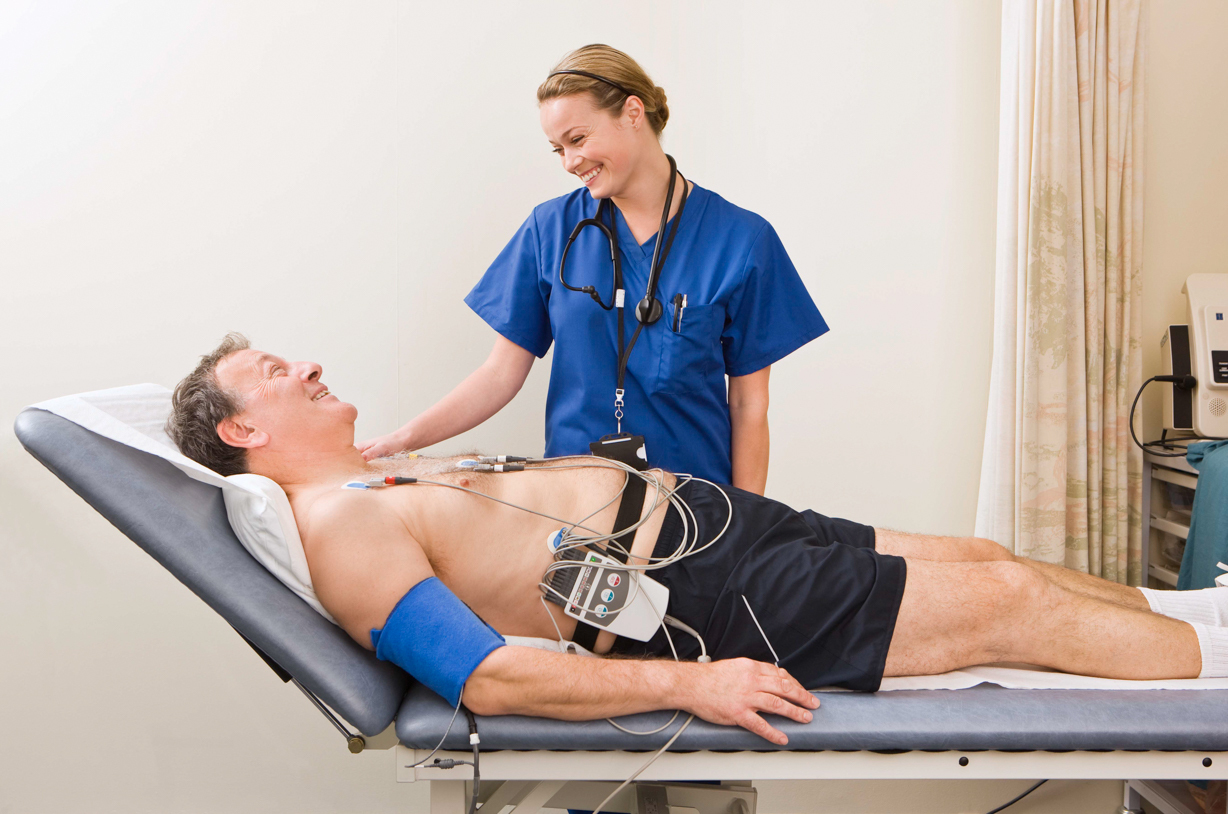 Ready to level up your healthcare skills? An EKG Technician certificate is the perfect way to make yourself even more valuable to employers.

The EKG Technician program will teach you basic EKG skills with opportunities to practice on equipment and in hands-on labs. This program includes an introduction to the function and proper use of the EKG machine, the normal anatomy of the chest wall for proper lead placement, 12-lead placement and other clinical practices. You'll learn to analyze printed readings of EKG tests, measure various "cardiac intervals and complexes" determine normal vs. abnormal EKG results, and be prepared with the skills and knowledge to perform EKGs in a healthcare setting.
This program is perfect to pair with another healthcare certificate program, such as Certified Nurse Aide or Phlebotomy Technician.
Upon completion, you will be eligible to sit for the national certification exam issued by the National Healthcare Association (NHA).
In This Course You'll Learn To: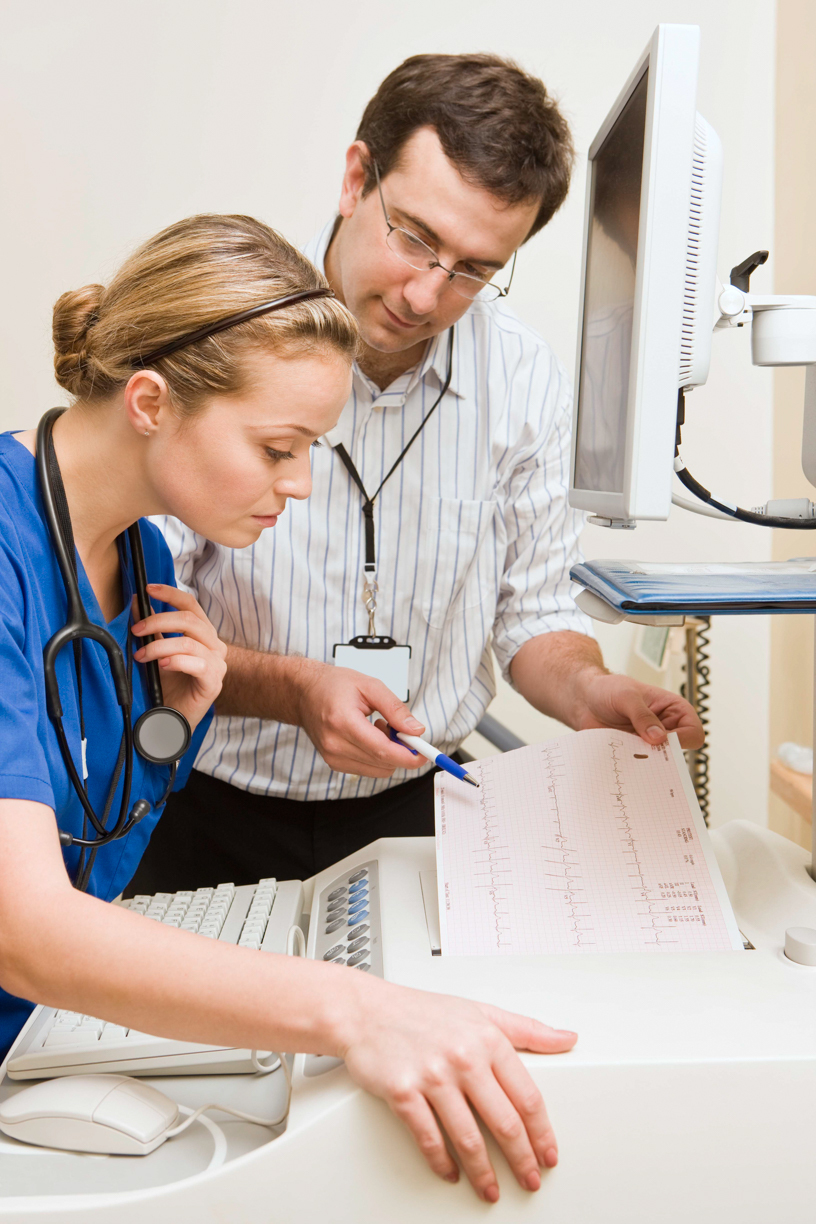 discuss the basic electrophysiologic principles of cardiac conduction to the anatomy and physiology of the body

identify proper placement of leads to ensure an accurate and consistent EKG reading
analyze a variety of EKG rhythm strips, identifying rate, rhythm, intervals and common dysrhythmias
demonstrate the technical aspects of the EKG machine, including the correct use of the machine and interpretation of artifacts
describe diagnostic electrocardiography in terms of goals, types, procedures, indications and contraindications
explain how to interpret a 12-lead EKG strip, and myocardial infarction in terms of physiology, symptoms
Admission Requirements:
Must be at least 18 years of age
Must be able to lift 50 pounds or more
A GED or high school diploma is not required for admission to the program. However, students must have one of these to take the NHA exam.
Find Your Course

Use our course finder to get info about upcoming classes including dates, times, locations, and more. (Select WFD/CE 2023-2024)