Tutoring and Academic Support
Welcome to CT State Tutoring Services.
We're happy you're here and eager to help!
We provide free academic support for CT State students and our mission is to help students become more active and independent learners.
Why is tutoring helpful?
Participating in tutoring is an active study strategy that allows you to work with someone who is knowledgeable about your class material in a one-on-one or group setting. Tutoring is effective because you get to work through challenging concepts and check your learning as you go.
Who are the tutors?
All of our tutors are excited to work with you, and they love helping students to learn and grow. Our tutors include faculty, professionals, and students who have excelled in the subject.
Online Student Success Workshops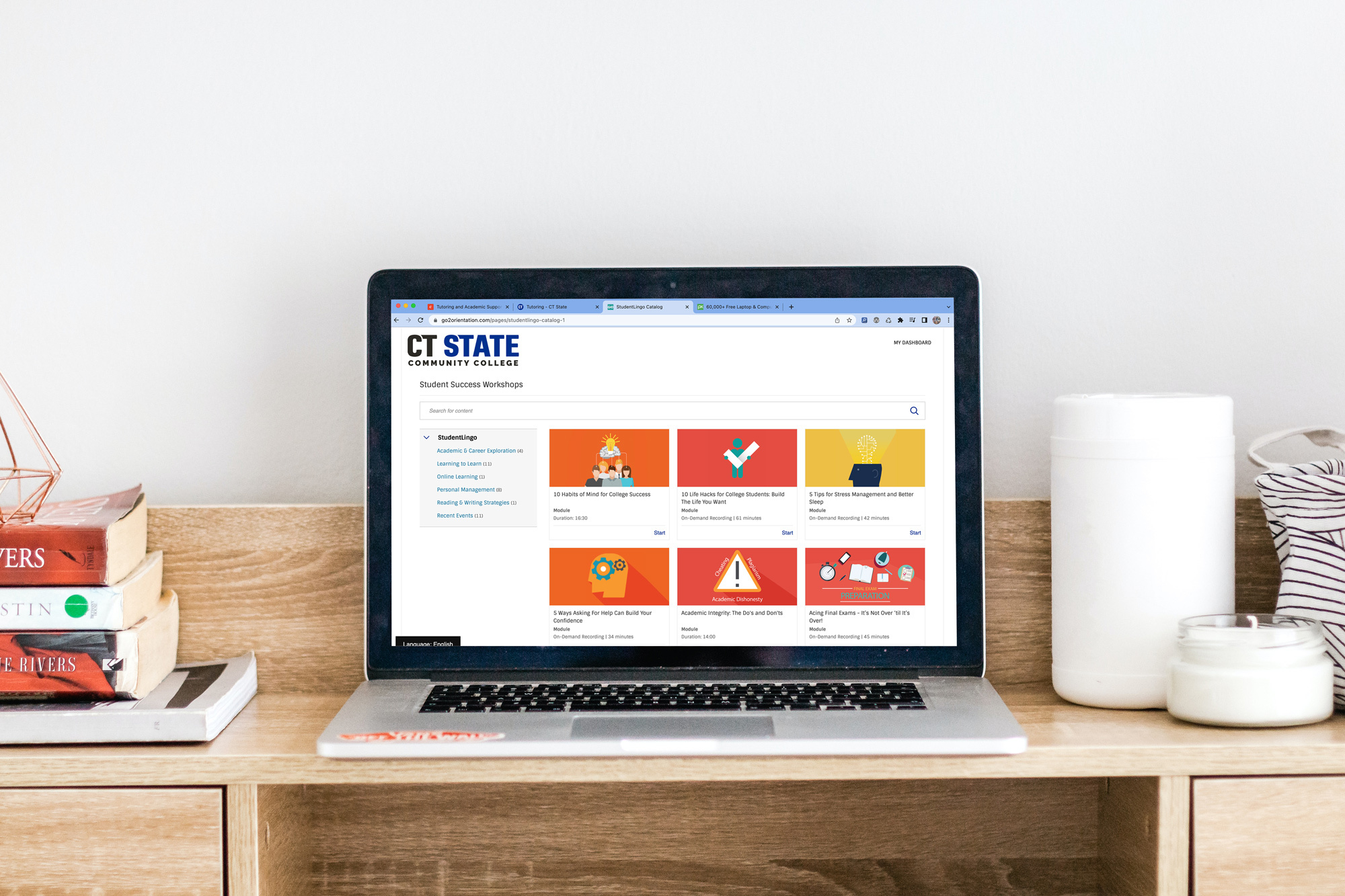 You have access to 30+ workshops on learning strategies, study tips, time management, and more. Workshops are offered live (at a specific time) or on-demand (at your convenience). Some workshops offer scholarship opportunities for participating!
Campuses
CT State students may access tutoring services at the campus where their classes are held. Students taken classes at multiple campuses may access tutoring is being taken. Click on your campus choice for more specific details about the tutoring resources available to you in-person or online.