Mental Health Counseling and Wellness Services
GET HELP 24/7
Call 2-1-1 in CT
Suicide & Crisis Lifeline: 988
Crisis Text Line: 741741

Navigating college responsibilities while balancing the demands of life can be a challenge. Many college students often find themselves feeling overwhelmed and struggling to cope. These stressors can interfere with your ability to be academically successful. A licensed Wellness Counselor will help you identify your current stressors, assist you in developing healthy coping skills and connect you to additional resources.
Mental Health and Wellness staff are here to create an inclusive environment to provide equitable mental health support and wellness service to all CT State students.
Wellness Services We Offer:
✓ Crises Response
In-Person, TimelyCare Talk Now and calling 988
✓ Free, Confidential, Short-Term In-Person Counseling Services
Make an in-person appointment with a Campus Wellness Counselor
• Five individual in-person sessions per semester (10 session limit per year).
• Students are eligible for services enrolled in the current term for which they are seeking services.
• Telehealth services are available through TimelyCare

✓ Mental Health and Wellness Trainings
• Applied Suicide Intervention Skills Training (ASIST)
• Mental Health First Aid (MHFA)
• Question Persuade, Refer (QPR)
✓ Online Mental Health Screenings

Free, anonymous behavioral health screenings that can be taken online
✓ Referrals for More Immediate or Specialized Care Within the Community
Search for a local referral
✓ Wellness and Prevention Programming
Need additional support,
concerned about a student?
---
Mental Health and Wellness Services
for CT State Students
Campus Mental Health and Wellness Services
Asnuntuck: Ayan Dirir, LPC
Capital: Michael Kriscenski, LPC
Gateway: Olivia Carney, LPC and Fentyshia Daniels, LMSW
Housatonic: Lisa Slade, LPC and Lindsey Norton, LCSW
Manchester: Wanda Reyes-Dawes, MA
Middlesex: Counselor Coming Soon
Naugatuck Valley: Natasha Bush, LPC (Waterbury)
and Tammy MacBrien Downs, LPC (Danbury)
Northwestern: Ruth Gonzalez PhD, LPC
Norwalk: Counselor Coming Soon
Quinebaug Valley: Amanda Brycki, LPC
Three Rivers: Kelsey Daniels, LPC
Tunxis: Alison McCarthy, LPC and Sarah Wilkie, LCSW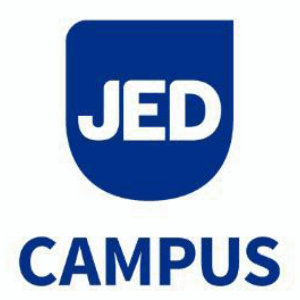 ---
Off-Campus Mental Health Providers
Use the list below to find mental healthcare near your home campus.

---
Online Mental Health Screenings
Take a free, online behavioral health screenings by clicking on your home campus below.