Welcome to Financial Aid Services!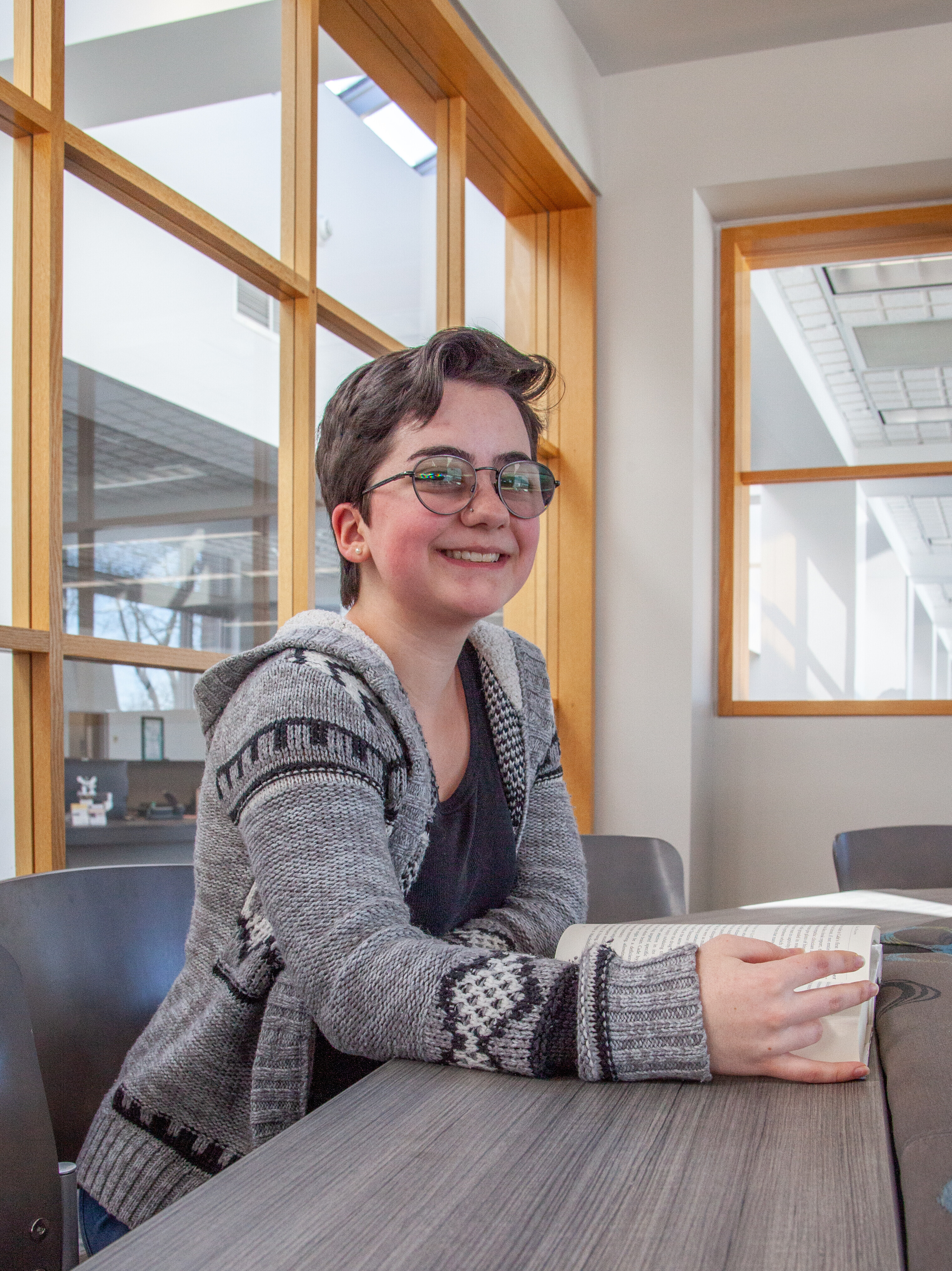 Now, more than ever, college affordability plays an essential role in every student's decision to apply for college. We understand that attending college, even if it is just one class, requires a sacrifice from you and your family. That is why CT State is committed to meeting your direct costs of tuition, fees, and books through need-based financial aid.
Each year, CT State receives more than 50,000 financial aid applications for students seeking financial assistance to cover college costs. Even though that seems like a lot for our staff to review, we are committed to providing you with individual assistance if you need it. Our Financial Aid Offices are located at campuses across the state to assist you with all of your questions and concerns to make sure that your financial aid is available for you to attend school.
We encourage you to apply for financial aid early by completing the FAFSA. The 2023-2024 FAFSA is available starting October 1, 2022. Even though financial aid funds are limited, we are committed to ensuring that each student's aid application is reviewed the same way to make sure that everyone is treated fair and equitably.

To be eligible for federal financial assistance at CT State, a student must:
Be a United States citizen or an eligible non-citizen
Have financial need as assessed by an eligible need analysis system
Be enrolled as a matriculated student at CT State Community College
Be in an eligible degree or certificate program
Maintain satisfactory academic progress
Not be in default on any federal educational loan or owe a repayment on any federal grant at any institution
Have completed high school or have earned the GED.
Financial aid is available for undocumented students. Use these forms to apply for aid.
The Office of Financial Aid Services maintains a position that no student should be denied access to higher education because of financial need. Each year, our office uses all available resources to help eligible students fund their direct costs, which include charges for tuition and fees, as well as an allowance for books and supplies. Each year, we collectively award more than $100 million to more than 30,000 students.
To assist in determining your financial need and eligibility for financial aid, we are required to develop a Cost of Attendance for you based on federal regulations. Aside from tuition and fees, this also includes items such as books course materials, supplies and equipment, housing and food, transportation, and miscellaneous personal expenses. We understand that housing and food, transportation costs, and miscellaneous personal expenses will vary for each individual and family. For that reason, we use approximated costs for these components based on actual data from The College Board and The Council for Community and Economic Research. The Housing estimate is a standard allowance for rent or other housing costs. The Food estimate is a standard allowance for purchasing food and includes three meals per day. Should you experience other costs that are not typical, you have the right to a Cost of Attendance appeal to include additional expenses with supporting documentation. Please note, this does not guarantee any additional award to your financial aid package. Examples of such expenses may include dependent care, disability costs, or the documented cost of a leased or purchased computer.
Financial Need is the calculated difference between your Cost of Attendance and the Expected Family Contribution (EFC) you receive when you complete your FAFSA. The value of your calculated financial need provides our office with the information needed to award you need-based financial aid, such as grants and scholarships.
While tuition and fee charges are the same for all students at any CT State institution, the calculated Cost of Attendance will vary by college, dependency status, and other factors such as the location within the State of Connecticut. You may view your personal Cost of Attendance within your Self-Service Banner account, accessible from myCTState. From the Financial Aid section, select College Financing Plan.
Remember, you are not required to fund your entire Cost of Attendance for enrollment at any of our colleges. Depending on eligibility and the availability of funds, we seek to cover your direct costs to the college, which are your tuition and fee charges, and an allowance for books, course materials, supplies and equipment.
2023-2024 Cost of Attendance
| | | | |
| --- | --- | --- | --- |
| Estimated Costs for Full-Time Enrollment | In-State | Out-of-State | New England Board of Higher Education (NEBHE) |
| Tuition and Fees | $4,856.00 | $14,172.00 | $7,204.00 |
| Books, Course Materials, Supplies & Equipment | $1,500.00 | $1,500.00 | $1,500.00 |
| Transportation | $2,353.00 | $2,353.00 | $2,353.00 |
| Miscellaneous Personal Expenses | $7,699.00 | $7,699 | $7,699 |
| Loan Fees | $84.56 | $84.56 | $84.56 |
| Internet Costs | $450.00 | $450.00 | $450.00 |
| Living Expenses (Food and Housing) | $11,335.00 | $11,154.00 | $11,154.00 |
| Estimated Total Expenses | $28,277.56 | $37,412.56 | $30,444.56 |
Note: These figures do not represent your actual bill but are estimates. For information regarding actual current year costs, please visit the Tuition and Fees website. Students who are less-than-full-time will have certain expenses adjusted based on the number of credits for which they are enrolled, usually after the end of each semester's add/drop period.
For in-state students living at home, "Living Expenses (Food and Housing)" estimates included are $8,501, "Transportation" estimates of $1,764 and "Miscellaneous Personal Expenses" estimates of $5,774 per year are included.
For out-of-state and NEBHE students living at home, "Living Expenses (Food and Housing)" estimates included are $8,365, "Transportation" estimates of $1,764 and "Miscellaneous Personal Expenses" estimates of $5,774 per year are included.
For students enrolled in programs that require professional licensure, certification, or a first professional credential, "Professional/Licensure fee" estimates included are $527.46 per year.
Courses in Program
Federal regulations stipulate that a student may only receive financial aid for courses that count toward their degree/certificate. To comply with this regulation, CT State must track the courses that a student is registered for that count toward their degree/certificate program. Courses identified as not meeting program requirements will not be included in the calculation of financial aid eligibility. Prerequisites will be covered.
To receive financial aid, you must be enrolled in an eligible degree or certificate program. The courses you take must apply to your degree or certificate. Timely degree completion is critical as time limits and aggregate lifetime limits exist for all aid programs.
If you are taking 12 credits or more this semester, you are considered to be a full-time student. Here's the official breakdown and how it affects your financial aid:
12 credits and above: full-time – receive 100% of financial aid award
9-11 credits: 3/4-time – receive 75% of financial aid award
6-8 credits: 1/2-time – receive 50% of financial aid award (Note: This is the minimum level needed to maximize your financial aid.)
3-5 credits: less than half time – May not be eligible for financial aid (contact Financial Aid Office to confirm)
On April 27, 2018, the Connecticut General Assembly, with support from Governor Dannel P. Malloy, enacted a new state law that allows undocumented students to apply for and access institutional financial aid.
Students must meet certain age, residency, and criminal history requirements, along with an affidavit about their intent to legalize their immigration status when they are eligible to do so, to determine eligibility. Certain undocumented veterans may also be eligible to participate. This application does not apply to non-immigrant visa holders.
To apply, eligible students must complete the Aid Application for Connecticut Undocumented Students (AACTUS) each year. This application is similar to the FAFSA, however it is reviewed only by the CT State Office of Financial Aid Services and not by the U.S. Department of Education.
All CT State students are required to notify the Financial Aid office if they receive any "outside" financial assistance such as:
Tuition benefits from an employer
Private scholarship
Connecticut Veteran's Tuition waiver
National Guard Tuition Waiver
Post 9/11 GI Bill Payment of Tuition and Fees (Chapter 33)
CT State reserves the right to adjust any financial aid award, in compliance with federal regulations and institutional policy, if outside aid is received after it is estimated that a student's need has been met.
If an overpayment has been made, the student must return aid dollars to the appropriate accounts in the order indicated below until the over-award (overpayment) is eliminated:
Loan funds may be reduced or canceled or eligibility for subsidized loans may change to unsubsidized loan eligibility
Federal Work Study Awards may be reduced or canceled
Scholarship aid may be reduced or canceled
Grants are gift aid from federal, state, or college sources. They are awarded to students on the basis of need, and they do not need to be repaid like loans. Students must complete the FAFSA to be considered for grant awards. Below is a listing of grants offered at CT State.
Federal Pell Grant
Federal Supplemental Educational Opportunity Grant (FSEOG)
Institutional Grant
Roberta B. Willis Scholarship Need-Based Grant Program
Pledge to Advance Connecticut Scholarship (PACT)
Iraq and Afghanistan Service Grant
Eligibility Criteria for Federal Loans
Have a finalized FAFSA on file and meet all other Federal Aid Eligibility requirements
Be matriculated in an eligible degree or certificate program
Be registered for a minimum of 6 credits
Complete Entrance Counseling and sign a Master Promissory Note (MPN). You will need your FSA ID to complete the process.
Federal Direct Subsidized Loans
Subsidized loans are available to those who demonstrate financial need. Those who qualify for subsidized loans are not responsible for paying the interest on their loans while they are in school. The principal is also deferred until a student's six-month grace period expires.
The interest on a Direct Subsidized loan is paid for by the federal government while a student is enrolled at least half-time (6 credits or more) and during the authorized periods of deferment.
Federal Direct Unsubsidized Loans
Unsubsidized loans are non-need-based and are available to students who meet all the basic requirements. Unsubsidized loans do not accrue interest while the student is in school. The student has the option to pay that interest while in school. If the student chooses not to pay the interest while in school, the accrued interest becomes capitalized (added to the principal). It is recommended that students pay interest while they are in school. In the long run, this will reduce the amount you will be required to pay.
Federal Direct PLUS Loans
Direct PLUS Loans allow parents of dependent students to borrow money to cover any costs not already covered by the student's financial aid, up to the full cost of attendance. Interested parents of dependent undergraduate students apply separately for the loan.
Interest Rates and Fees
For current interest rates and fees, please refer to Interest Rates and Fees for Federal Student Loans.
Additional student loan information is available here.
Federal Work-Study is a financial aid program for students who have financial need. This program funds part-time jobs for students, allowing students to earn money to help pay educational expenses. Under the Work-Study program, the student is paid directly with a biweekly paycheck to help pay college expenses. Work-Study wages do not appear on the student's account.